15th Annual American Indian Health Research Conference is October 14
Sep 14, 2017
GRAND FORKS, N.D. – The 15th Annual American Indian Health Research Conference (AIHRC) takes place Saturday, October 14, 2017 at the University of North Dakota School of Medicine and Health Sciences in Grand Forks, North Dakota. The conference offers opportunities to discuss research directions, partnerships, and collaboration in health research focusing on American Indians.
Keynote Speaker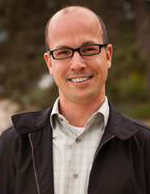 Jordan P. Lewis, PhD, director of the National Resource Center for Alaska Native Elders and an Associate Professor of Medical Education with the University of Alaska Anchorage, WWAMI School of Medical Education. Dr. Lewis is an Aleut from the Native Village of Naknek.
Call for Nominations - Alan J. Allery Health Research Award
This prestigious award is presented to two ambitious American Indian students, one graduate and one undergraduate, in recognition of conducting research dedicated to improving the health and well-being of Native Americans throughout the country.
Call for Posters
Numerous posters and exhibits will be on display at the conference along with sessions focusing on health risk and health promotion among Native American communities.
Conference Registration
Registration for the day-long forum is free and includes continental breakfast, lunch, snacks, and conference bag with materials.
---
The 15th Annual American Indian Health Research Conference is sponsored by the University of North Dakota (UND) Center for Rural Health, North Dakota IDeA Networks of Biomedical Research Excellence (INBRE), UND's Seven Generations Center of Excellence in Native Behavioral Health, and the UND Chapter of the Society of Indian Psychologists.