North Dakota Hospitals Named Among Top 20 in U.S.
May 30, 2019
Several rural Critical Access Hospitals (CAHs) in North Dakota have been named among the 20 highest-ranked CAHs in the nation or were singled out as Best Practice recipients, as determined by iVantage Health Analytics. The awards were recently announced by the National Rural Health Association (NRHA).
CHI St. Alexius Health Carrington, Linton Hospital, Towner County Medical Center in Cando, and Wishek Community Hospital were named among the top 20 CAHs. The determining factors for the top 20 CAHs were based on indicators of strength, including quality of care provided, patient outcomes, and financial stability.
Pembina County Memorial Hospital in Cavalier is a recipient of the Best Practice Award in the category of quality. First Care Health Center in Park River received the Best Practice Award in the category of patient satisfaction.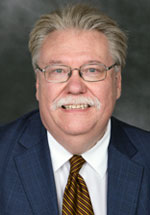 "This national recognition acknowledges the importance and success of a number of our rural hospitals in our state," said Brad Gibbens, deputy director of the Center for Rural Health. "These hospitals face significant financial and health workforce pressures but are still able to provide high quality services to their citizens. It is testimony to the commitment of the administration and staff of these hospitals and the support they receive from their communities. Rural health is all about rural communities and building local capacity."
To view all the hospitals recognized, go to NRHA's website.