Adamsen and Ward Present at Title VI Cluster Training
Jun 13, 2019
Collette Adamsen, PhD, and Cole Ward, MA, participated in the 2019 Title VI Cluster Training May 21-22 in Albuquerque, New Mexico. Adamsen is the director of the National Resource Center on Native American Aging (NRCNAA) at the Center for Rural Health at the University of North Dakota School of Medicine & Health Sciences. Ward is a project coordinator with the NRCNAA.
Presentations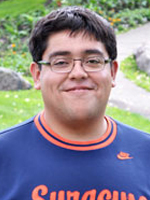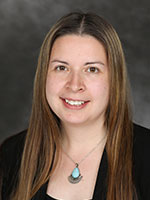 Two presentations were given:
"Title VI Required Needs Assessments"
"How to Use Your Title VI Data to Drive Your Services"
"It was by far the biggest gathering of Natives at a Cluster Training that I have seen," said Ward. "Since the NRCNAA is a national program, it is always a huge privilege to meet those we serve in person."
For More Information
Learn more about the services and the needs assessment offered by the NRCNAA.