RFPs Sought for Opioid Use Disorder Treatment and Services
Aug 6, 2019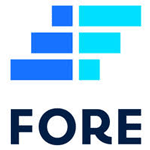 The Foundation for Opioid Response Efforts released a request for proposals focusing on improving access to opioid use disorder treatment and wraparound social services for underserved and vulnerable populations.
Award Information
Applicants may request up to $300,000 annually for up to two years. Award amounts and project duration must align with the scope of work and the capabilities of the applying organization. Projects may be proposed for less than $300,000 annually and for less than two years in duration but may not exceed these limits.
Proposal Deadlines
Letters of intent are due by 11:59 pm Eastern on August 25. Email letter of intent to accessrfp@forefdn.org. The latest notification for request for a full proposal will be at the end of September. The latest notification of final decisions is tentatively set for the end of January 2020.
Questions?
Contact Ken Shatzkes, senior program officer
Foundation for Opioid Response Efforts
(646) 880-3585
kshatzkes@forefdn.org