Gray Talks About Crisis Recovery, Resilience Team Development in Florida
Sep 10, 2019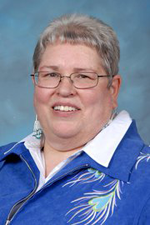 Jacque Gray of the Center for Rural Health gave three presentations discussing why and how to develop a community crisis recovery and resilience team during a site visit with the Seminole Tribe of Florida in Hollywood, Big Cypress, and Brighton.
Gray helped provide technical assistance and consulting based upon observations in each community. She also provided resources and cultural competence assistance.
Gray's presentations, held August 19-22, were part of a project by the National American Indian and Alaska Native Mental Health Technology Transfer Center at the University of Iowa in Iowa City.