17th Annual American Indian Health Research Conference is October 19
Sep 20, 2019
The American Indian Health Research Conference is slated for Saturday, October 19 from 8:00 am – 3:00 pm at the University of North Dakota School of Medicine & Health Sciences (UND SMHS).
Conference Registration
Registration for the day-long forum is FREE, but please register for planning purposes. Continental breakfast, lunch, and snacks are included.
Speakers
This year's speakers will feature SMHS Native faculty.
Call for Nominations - Alan J. Allery Health Research Award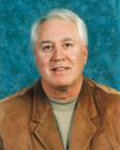 This prestigious award is presented to two ambitious American Indian students, one graduate/medical and one undergraduate, in recognition of conducting research dedicated to improving the health and well-being of Native Americans throughout the country.
Questions?
Maylynn Warne
(701) 777-6529
maylynn.warne@und.edu