Art Display Promotes Brain Injury Awareness
Mar 1, 2020
March 3–27, 2020
Sanford Medical Center
Main floor gallery wall
5225 23rd Avenue South
Fargo, North Dakota
In honor of Brain Injury Awareness Month, the North Dakota Brain Injury Network (NDBIN) and Sanford Health are showcasing a collection of masks created by the state's brain injury survivors.
Art Display Hours
Monday through Friday
8:00 am – 8:00 pm Central
Saturday
9:00 am – 5:00 pm Central
Sunday
11:00 am – 5:00 pm Central
In a typical year, about 5,500 North Dakotans sustain traumatic brain injuries. The results of brain injuries can't always be seen. NDBIN launched the Unmasking Brain Injury project in North Dakota in January 2017 as a way to give survivors a voice. At Unmasking Brain Injury events, NDBIN provides art supplies to survivors who can tell their stories through personalized masks. View other upcoming NDBIN events.
The art display at Sanford Medical Center is free and open to the public.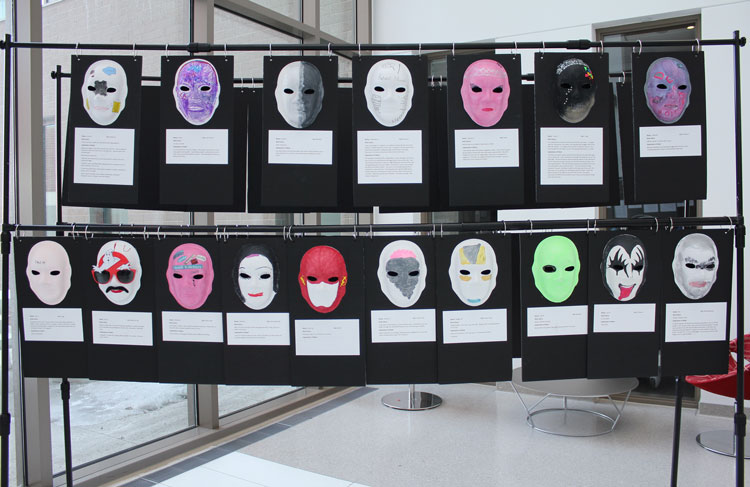 Questions?
Contact Carly Endres at carly.endres@und.edu or (701) 777-8004.