Schroeder, Dickson Present at NRHA Annual Rural Health Conference
Jun 12, 2020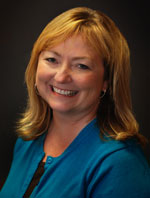 Shawnda Schroeder and Lynette Dickson of the Center for Rural Health will be among the presenters at the 43rd Annual National Rural Health Association (NRHA) Annual Rural Health Conference June 17-19. Because of COVID-19, this year's conference will be held virtually.
Presentations
Closures: Where Are Rural Services?
June 17 at 4:30 pm Central
Presenting with Shawnda Schroeder will be Jan Eberth of the Rural and Minority Health Research Center; Mark Holmes of the University of North Carolina Gillings School of Global Public Health; Keith Mueller of the RUPRI Center for Rural Health Policy Analysis; and Katy Kozhimannil of the University of Minnesota Rural Health Research Center.
Rural Community Collaborations and Models Addressing Oral Health
June 18 at 12:45 pm Central
Presenter: Shawnda Schroeder
Strengthening Health Career Pathway Opportunities for K-16 Students
June 18 at 5:30 pm Central
Presenting with Lynette Dickson will be Dwain Harris of the National AHEC Organization; Mindy Bateman of the Crossroads Utah AHEC and National AHEC Organization; and Davis Patterson of the University of Washington.
Conference Agenda