Gray Hosts Trainings on Elder Abuse
Aug 12, 2020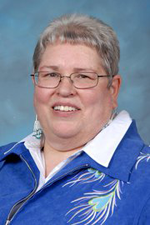 Jacque Gray, PhD, of the Center for Rural Health, did a series of five Zoom trainings regarding Elder abuse with the Shoshone-Bannock Tribes Adult Protective Services in Fort Hall, Idaho, and other invited offices. The trainings were recorded and will be available upon request.
The trainings were held July 27-31.
Training Topics
Elder Abuse 101: What Is Elder Abuse?
Financial Exploitation Part 1: What Is the Problem?
Financial Exploitation Part 2: Protecting Our Elderly
Grandparents Raising Grandchildren: What Is Cultural and What Is Abuse?
Elder Abuse and COVID-19
"Providing these trainings and recording them are very important to tribes," Gray said. "First of all, providing the training to communities and Adult Protective Services programs helps to prepare them for the work that needs to be done to protect our elderly. Secondly, recording the trainings helps to make them available to more people. In this time of COVID-19, we can't travel to do trainings, and we can only get a certain amount done in a given time, so having recorded trainings allows others to get the training they need, when they need it, not just when we are available."
Request to View Recordings
Those interested in viewing the recordings may contact one of us for more information.