Coal Country Community Health Center Receives Planning Grant
Sep 9, 2020
Coal Country Community Health Center (CCCHC) and its local collaborative healthcare providers are planning for the future! CCCHC recently received a $100,000 Rural Health Network Development Planning Program grant funded by the Federal Office of Rural Health Policy (FORHP). This one-year grant supports projects that expand access to, coordinate, and improve the quality of essential healthcare services and enhance the delivery of healthcare in rural areas.
Based out of Beulah, North Dakota, CCCHC, a Federally Qualified Health Center, has a unique and informal collaboration with Sakakawea Medical Center (SMC), a Critical Access Hospital (CAH) located a few miles away in Hazen, North Dakota. The two entities have developed a management and integrated governance model that encourages communication and transparency between the two agencies, while simultaneously meeting the programmatic and regulatory requirements under which each organization must operate.
Collaboration Not Competition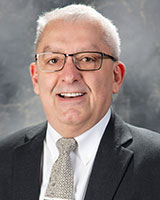 "We believe that cooperation and collaboration, rather than competition, are vital," said Darrold Bertsch, CEO of both CCCHC and SMC, "especially if service enhancement and sustainability is to succeed."
The Network Planning program supports the planning and development of a formal healthcare network to improve healthcare delivery in rural areas. This program allows applicants to develop a business or strategic plan, conduct a needs assessment, conduct health information technology readiness, and ultimately form a network. Funds cannot be used for direct delivery of healthcare services.
Strategic Planning for the Future
CCCHC is using the $100,000 FORHP grant to conduct formal strategic planning with SMC. This will include bringing in a healthcare management consultant to help develop the plan for moving forward, looking at ways to enhance what they currently do and ensure they are maximizing the resources of both facilities. They also work collaboratively with Knife River Care Center, a skilled nursing facility; Custer Health, a public health department; and Mercer County Ambulance, so that work will likely be part of the planning work, as well.
"We have an innovative model because the collaborative structure we have between the community health center and hospital doesn't exist in a lot of places across the country," said Bertsch. "So what was a very competitive relationship changed when we started collaborating by having a shared CEO and implemented integrated governance, which means we have board members from the hospital who sit on the health center board and vice versa. This makes sure there is no conflict or competition and the focus is what is best for the community. Both are separate organizations, so we have had this networking collaboration, not a formal structure. This grant allows us the opportunity to take a look at our current collaborative structure and see if we can expand upon it to achieve additional benefits and efficiencies."
CCCHC and SMC are active members in the Center for Rural Health CAH Quality Network.