Three Rural Health Clinics Recognized as Top 50 in Country
Jan 12, 2021
Congratulations to three Rural Health Clinics (RHCs) in North Dakota for being recognized as one of the top 50 rural primary care practices in the U.S. according to the 2021 Lilypad Awards!
North Dakota RHCs Recognized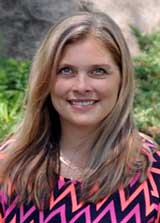 These RHCs outperform their rural primary care practice peers in terms of efficiency and operational excellence.
"We have always known that the care provided by our Rural Health Clinics in North Dakota is outstanding," said Kylie Nissen, program director with the Center for Rural Health. "With over 4,600 RHCs in the country, having three that rank in the Top 50 is amazing! While this award doesn't change the quality of care that the patients receive, it does demonstrate the great work that is being achieved in these rural communities."
The Lilypad Awards are the first and only ranking program for the country's 4,600+ RHCs. Utilizing data from the Centers for Medicare and Medicaid program to calculate rural-relevant metrics across five domains, the Lilypad Awards provide a comprehensive and objective assessment of rural health clinic performance. Both provider-based (hospital-owned) or independent practices are evaluated to produce a comprehensive ranking system for every RHC in the nation.