Five North Dakota Hospitals Receive Flex Funding
Feb 8, 2021
Five Critical Access Hospitals (CAHs) will receive funding for work to maintain access to care for rural North Dakotans from the Center for Rural Health at the University of North Dakota School of Medicine & Health Sciences.
Funding
The funding is provided through the North Dakota Medicare Rural Hospital Flexibility (Flex) Program, which is a state-based partnership that works with and assists all rural hospitals to stabilize and sustain their local healthcare infrastructure.
The funding encourages collaboration between the CAHs, Local Public Health Units, and other community organizations and stakeholders to promote community engagement and healthy behaviors.
2020-2021 Flex CAH Subcontract Awards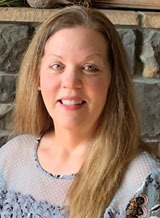 "We are delighted to be able to award Flex program funds," said Jody Ward, director of Flex. "CAHs receiving this funding will have an impact on rural communities for improved rural health outcomes."
Awarded hospitals will share project results with the North Dakota Flex program during and after activities are complete.
For More Information
Jody Ward, MS, RN, APHN
Director, North Dakota Medicare Rural Hospital Flexibility (Flex) Program
jody.ward@und.edu
(701) 858-6729