Gray Named to an American Psychological Association Standing Committee
Feb 9, 2021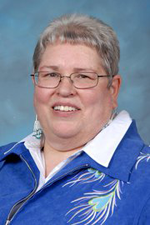 Jacqueline Gray, PhD, has been named to the American Psychological Association (APA) Committee on Division/APA Relations (CODAPAR) for the 2021-2023 term. CODAPAR is one of APA's standing committees, made up of six APA members who have extensive background in division leadership.
CODAPAR works with the mutual involvement of divisions and APA in fostering psychology as a science, as a profession and as a means of promoting human welfare, and:
serves an advisory function to the Division Engagement Office and Chief Executive Officer on the mutual implication and impact of activities of APA and divisions
provides leadership to facilitate coordination and communication among divisions and between divisions and APA
make proposals to enhance structural, functional and policy relations between APA and divisions
provides leadership in developing training programs for division officers at the Division Leadership Conference, the APA annual meeting or other such forums
Dr. Gray is a research associate professor for the Department of Population Health and the associate director of Center for Rural Health for Indigenous programs at the University of North Dakota School of Medicine & Health Sciences.
She is principal investigator and director of the National Indigenous Elder Justice Initiative (NIEJI). She started the American Indian Health Research Conference in 2002 and spearheaded its continuation for 17 years.