Behavioral Health Bridge Receives Award, Offers Additional Mental Health Resources
Mar 1, 2021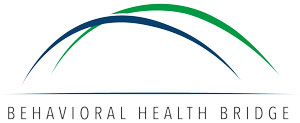 The Behavioral Health Bridge, a behavioral health resource website, and the team that designed it, received the Founders Day Award for Interdisciplinary Collaboration in Research and Creative Activity from the University of North Dakota (UND) on Thursday, February 25.
The Behavioral Health Bridge is a user-friendly website aimed at helping people experiencing common mental health conditions and promoting behavioral health treatment to address the current needs of those in the community. The Behavioral Health Bridge launched to the public in September 2020 with a focus on addressing behavioral health concerns related to COVID-19.
The award recognizes outstanding interdisciplinary, collaborative work in the past three years by two or more UND faculty investigators. Each investigator must have made a substantial intellectual contribution to the joint work product. Three UND faculty members, and a member of Sanford Health Fargo, make up the collaborative team who imagined and designed the website over the past year.
Members of the Project
Members of the Behavioral Health Bridge project include:
"Each individual, discipline, and organization," said Dr. Andrew McLean, "brings important perspective and resources to the complex issue of behavioral health needs, particularly during a pandemic. Behavioral health is health, and certainly, expertise from providers was necessary. At the same time, behavioral health includes non-medical model aspects of well-being and is impacted by numerous social determinants. Interdisciplinary collaboration allows us a broader lens in which to see both challenges and solutions. The Behavioral Health Bridge project has also required skills from non-mental health experts, particularly in the areas of information technology, design, and delivery to make the product user friendly."
The partnership's website is a free online service. The service is meant to offer scientific and clinically valid information – collected by the partnership team – to members of the community, giving them reliable tips and resources for managing behavioral health concerns.
Recently Added Resources
Additional resources became available in February, including Ask an Expert. Ask an Expert is a special section of the Behavioral Health Bridge website that provides answers to common behavioral health questions from our community. A single question will be highlighted in each entry, followed by feedback from a local expert on the topic. The goal is to share clear and reliable information about topics that are important to our community. A new Ask an Expert will be available every two weeks.
New behavioral health screening tools also became available in February. Online, behavioral health screening is a quick way to determine whether someone should seek additional help to manage thoughts, feelings, and behaviors. These screening tools have been shown to accurately reflect an individual's level of risk for the following behavioral health concerns:
Alcohol use
Anxiety
Depression
Drug use
Post-traumatic stress disorder
"This webpage was developed to reach our community members," said Shawnda Schroeder, "and to serve as a starting point for those with questions about their own mental well-being. These new updates allow users to, anonymously, take short interactive screenings for common mental health concerns in order to determine if they should consider seeking additional help to manage their thoughts, feelings, or behaviors."
Project Partnership
The Behavioral Health Bridge is a partnership between Sanford Health, Sanford Center for Biobehavioral Research, UND College of Nursing & Professional Disciplines, UND Department of Psychiatry and Behavioral Sciences, and UND Center for Rural Health in the School of Medicine & Health Sciences.