North Dakota Pediatric Mental Health Care Access Program
Mar 15, 2021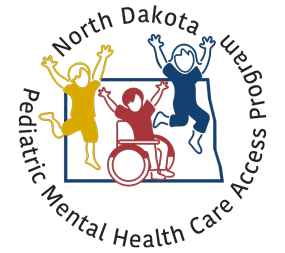 The North Dakota Pediatric Mental Health Care Access Program (PMHCA) is working to increase the capacity of primary care providers to assess and provide treatment to children and adolescents who have behavioral/mental health conditions. They will do so by connecting them to child and adolescent psychiatry providers and other behavioral health professionals within the state of North Dakota.
Statewide Need
Forty-eight of North Dakota's 53 counties do not have enough mental health professionals. For those counties identified as having enough, the waiting lists are several months long to access specialty care from a psychiatrist or mental health therapists. The North Dakota PMHCA program provides access to a board-certified child psychiatrist for all counties in North Dakota.
Goals
Goals for the program include:
Increase telehealth behavioral health services to children and adolescents in underserved areas of the state
Extend knowledge to and capacity of pediatric primary care professionals across the state for the early identification, diagnosis, treatment, and referral of mental health disorders
Include direct school-based delivery of telehealth services due to the shortage of healthcare providers and to provide care closer to the child's home
Since early diagnosis and treatment can make a difference in the lives of the child and their family, the PMHCA program is committed to increasing the access to providers who can offer services that include screening, referral, and treatment across the state.
Partners
The North Dakota PMHCA program was created in partnership between the North Dakota Department of Health and Sanford Research. Services provided within the program are by collaborative agreements between the Sanford Behavioral Health Department, Family Voices, and the Heartview Foundation.