North Dakota Hospitals Named Among Top 100 Critical Access Hospitals
Apr 1, 2021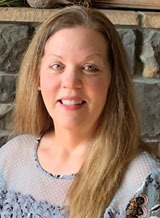 Twelve Critical Access Hospitals (CAHs) in North Dakota have been named to the Top 100 CAHs for 2021, according to The Chartis Center for Rural Health. Top 100 hospitals are top performers, excelling in managing risk, achieving higher quality, securing better outcomes, increasing patient satisfaction, and operating at a lower cost than their peers across the nation.
"We are so proud of all of our CAHs," said Jody Ward, project director of the North Dakota CAH Quality Network. "This year has been a tough one in healthcare, so to see 12 of our hospitals being recognized in the Top 100, means we are doing things correctly."
North Dakota CAHs Recognized
The Chartis Group provides comprehensive advisory services and analytics to the healthcare industry. The Chartis Center for Rural Health is a division of The Chartis Group.