Eight Critical Access Hospitals Awarded Funding for 340B Audits
Apr 13, 2021
Eight North Dakota Critical Access Hospitals (CAHs) recently received funding for work on 340B pharmaceutical program audits. The audits will assist in improved financial performance, which helps to maintain access to care for rural North Dakotans. The funding was provided by the North Dakota Medicare Rural Hospital Flexibility (Flex) Program through the Federal Office of Rural Health Policy which is part of the Health Resources and Services Administration (HRSA).
The 340B pharmaceutical program enables facilities to stretch scarce federal resources as far as possible, reaching more eligible patients and providing more comprehensive services. Manufacturers participating in Medicaid and Medicare Part B agree to provide outpatient drugs to covered entities at significantly reduced prices. These covered entities serve many vulnerable patient populations. This makes it an ideal opportunity for rural health systems and CAHs.
Eligible healthcare organizations/covered entities are defined in statute and include HRSA-supported health centers and other eligible entities.
CAHs Receiving Funding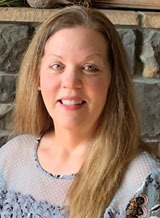 "We are pleased we can administer this much-needed funding to North Dakota CAHs," said Jody Ward, program director of the North Dakota CAH Quality Network. "Hospitals have had to spread their resources even farther and being able to help fund the pharmaceutical program audits will make their work a little easier."
340B Program
To participate in the 340B program, eligible organizations/covered entities must register and be enrolled with the 340B program and comply with all requirements. Once enrolled, covered entities are assigned a 340B identification number that vendors verify before allowing an organization to purchase 340B discounted drugs.
Awarded hospitals will share project results from their 340B program audits with the Flex Program during and after activities are complete.
Flex CAH Subcontract Program
The Flex Program is administered by the Center for Rural Health within the University of North Dakota School of Medicine & Health Sciences.
The North Dakota Flex CAH Subcontract Program is designed to support the goals of the Flex Program by supporting rural hospitals in remaining viable to maintain access to care for rural North Dakotans. All North Dakota CAHs are eligible to apply for funding.
Partners
Partners of the Flex Program include the North Dakota Hospital Association, the North Dakota EMS Association, and the Quality Health Associates of North Dakota. The Flex Program's steering committee is comprised of one or more members from each of the partners.