CRH Keeps Rural Clean
Jun 4, 2021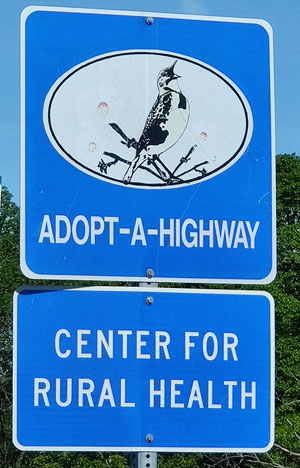 For 10 years, the Center for Rural Health (CRH) has worked to help keep rural North Dakota clean. CRH has adopted a three-mile stretch of Highway 2, just east of Turtle River State Park, since 2011. Nearly every year, staff volunteer their time to pick up trash in the ditches on each side of the highway.
"Our broader environment is inclusive of health," said Brad Gibbens, acting director of CRH. "Actually, when we talk about social determinants of health, environmental issues are considered one of the determinants. For CRH staff and faculty there is a recognition, as we travel the highways going to a rural community, that the environment is something we all have a responsibility for and an obligation to help maintain. I am very proud our colleagues recognize this and want to improve our rural landscape. In that way they are also helping to improve rural health."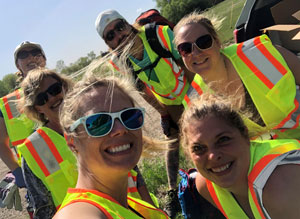 This year six staff members spent a few hours one evening in May helping to keep rural North Dakota clean.