Why Join the North Dakota Rural Health Association?
Aug 9, 2021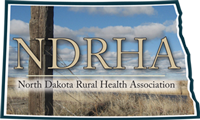 Did you know there is a group in North Dakota committed to be an effective advocate for improved health status of rural North Dakotans? That is exactly what the North Dakota Rural Health Association (NDRHA) is doing right now.
The mission of the NDRHA is to provide a unified voice to promote and enhance the quality of rural health in North Dakota. NDRHA encourages research and analysis that identifies rural healthcare needs and serves as a link between stakeholders working to improve and maintain North Dakota's rural health infrastructure.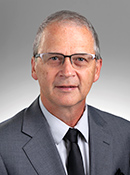 "Northwood Deaconess benefits by the things I learn and experience as an NDRHA member," said Pete Antonson, CEO of Northwood Deaconess Health Center (NDHC). "Having a diverse membership exposes me to other areas of health-related services such as public health, Area Health Education Centers, education, and others. Developing relationships with those members allows us to capitalize on the benefits and resources these partners have. NDRHA also supports travel to conferences that NDHC would otherwise not be able to afford."
Membership Benefits
The benefits of membership include:
Engaging in current events at the state and national level through NDRHA publications
As a member, individuals and organizations can help shape North Dakota's rural healthcare system with a statewide network of rural health professionals and interested stakeholders. Members can also become an effective voice for North Dakota's rural healthcare system by driving NDRHA strategies.
Membership Categories and Annual Dues
Memberships are available to individuals and to healthcare facilities, nonprofit organizations, government agencies, educational institutions, and other organizations. Dues are based on the size of the organization's operating budget, and dues do not exceed $500 per year. Individuals can join NDRHA for $50 per year, and students may become non-voting members for free.
"NDRHA is the only association that sits at the intersection of the public health and healthcare professionals," said Keith Johnson, retired administrator of Custer Health, past president of NDRHA. "My work in public health benefited from the things I learned from hospital and clinic administrators, and I think they learned a couple of things from me, too! That would not happen without the opportunity NDRHA gave me to rub shoulders with people that ultimately became my friends."
Questions?