North Dakota Brain Injury Network Receives Grant Funding
Mar 8, 2022

A new state partnership in traumatic brain injury (TBI) has been funded between the North Dakota Department of Human Services (DHS) and the North Dakota Brain Injury Network (NDBIN). The five-year, $1.5 million project has the goal of building upon past accomplishments to move TBI services in the state from evolving to that of an established comprehensive system of support for individuals with TBI in North Dakota.
Funding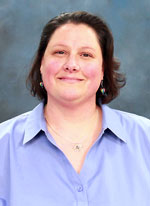 The funding is provided to DHS through the Administration for Community Living (ACL) and will fund the program through August 2026. Annually, $200,000 is provided by ACL with an additional $100,00 matched through the state.
"We are excited for the opportunity to continue the ongoing development of North Dakota's system of care for individuals with brain injury, their family members, service providers, and the community," said Rebecca Quinn, program director for NDBIN.
Grant Objectives
Objectives of the grant program include:
Continue to develop the existing Brain Injury Advisory Council
Establish a Brain Injury Voices program
Expand the existing resource facilitation services to create a network of support for Native Americans with brain injury
Partner with behavioral health and criminal justice providers to implement standardized screening and referral protocols
Expand access to brain injury educational materials and trainings
Questions?
For more information, contact Rebecca Quinn at (701) 777-5200 or email rebecca.quinn@und.edu.