Gibbens Presents "Understanding Rural Communities"
Nov 10, 2021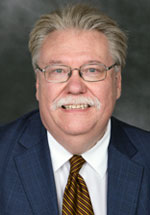 Brad Gibbens, acting director of the Center for Rural Health and assistant professor for the University of North Dakota School of Medicine & Health Sciences (UND SMHS), presented Understanding Rural Communities: What Makes them Unique and Why It Matters in Medical and Health Sciences Education.
Presentation Highlights
Brad's presentation focused on the complex systems that make up rural communities. They are not smaller versions of urban communities. The presentation discussed culture, demographics, and economics of rural communities.
The October 28 presentation was part of Teaching, Learning, and Scholarship, a program through UND SMHS. Its goal is to provide faculty development on effective teaching and educational scholarship.
Questions?
For more information, contact Brad Gibbens at (701) 777-2569 or email brad.gibbens@und.edu.