Beyer Named North Dakota Community Star
Nov 29, 2021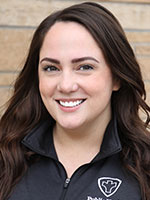 Katie Beyer, a prevention specialist with City-County Health District (CCHD) in Valley City, has been named North Dakota's 2021 Community Star by the National Organization of State Offices of Rural Health (NOSORH).
Katie joined CCHD in 2016 and has been committed to preventing underage drinking by educating her community on the effects of alcohol on children and teens. She has been instrumental in tackling the issue of underage drinking in Barnes County, North Dakota. Katie has worked tirelessly to educate the public about the effects of alcohol on the developing brains of children and teens through utilizing scientific data.
Underage Drinking Prevention Efforts
Not in My House Campaign – Katie helped develop this community prevention effort with the primary goal of reducing youth social access to alcohol by raising awareness about social host liability and related misperceptions, surrounding underage drinking. The campaign has currently been adopted by 15 other states.
Responsible Beverage Server Training – Katie brought this project to her county, educating bar owners on the benefits of having all their staff participate in the training. The training is now required in Barnes County. She also worked through the Alcohol Prevention program, which has given scanners to bar staff and law enforcement to help identify false ID cards. All of these efforts have had a significant impact on cutting down underage drinking at community and private events.
"Going above and beyond her normal work requirements is commonplace for Katie," said Theresa Will, RN, administrator at CCHD. "She meets new projects and challenges with a smile."
Katie has continuously looked for ways to improve quality and increase efficiencies within the community. Relationships are key.
"Relationships are so important," said Katie. "Public health cannot accomplish anything if we can't serve the community, if we don't have in-place partnerships. If we are not already in an existing collaboration with somebody, what is it going to take to open the door so that we can better serve?"
"My resolve is to serve," says Katie. "I feel a really strong resolve and urge to see improvements and to figure out what I can personally do to make some of these changes." Small steps can lead to big changes.
Community Stars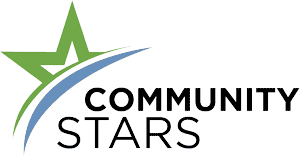 The annual Community Star recognition program is a popular feature of National Rural Health Day – an annual day of celebration that shines a light on those who serve the vital health needs of the estimated 57 million people living in rural America. On November 18, NOSORH honored Katie's incredible contributions to rural health by sharing her story in the official book of Community Stars. Nominations cover every state, making this the first time in the recognition program's history for sharing 50 inspiring stories.