Native Aging in Place Project to Expand Efforts
Dec 7, 2021
The Native Aging in Place Project (NAPP), housed within the National Resource Center on Native American Aging (NRCNAA), at the Center for Rural Health within the University of North Dakota School of Medicine & Health Sciences, will expand its mission to build local capacity to care for community Elders while they remain in their homes.
The project engages community connections and utilizes NRCNAA's Native Elder Caregiver Curriculum to train caregivers and health professionals on providing care for Elders who live at home. The new program cycle will run from July 1, 2021 to June 30, 2024.
Expansion of Work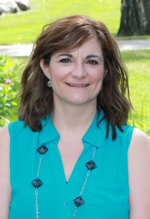 Additional funding from Margaret A. Cargill Philanthropies allows the collaborative work to grow with North Dakota tribal communities through assessing Long-Term Services & Supports (LTSS) starting points, providing on-site expertise, and creating individualized informational materials.
"Elders are such a vital piece of the foundation of North Dakota tribal communities," said Michelle Meyer, senior project coordinator for NRCNAA, "and tribal providers strive to keep their Elders home in their community as best as they can. Our team is working to make that task a bit easier for them."
Relationships & Sustainability
The additional funding will allow NAPP to continue the partnership with North Dakota's inaugural tribal Qualified Service Provider (QSP) agency at Spirit Lake Nation, as well as explore additional options for LTSS sustainability, and assist with building capacity for home and community-based services at the tribal level throughout the state.
Goals
Assist in the recruitment, training, and retention of tribal Elder caregivers, including tribal agency QSPs, individual QSPs, and family caregivers
Utilize NRCNAA Native Elder Caregiver Curriculum to train caregivers
Provide technical assistance to tribal veterans and offices in accessing supplemental resources, benefits, and services available through local, state, and federal LTSS networks
Assist with development of LTSS readiness survey, provide on-site expertise, and create informational materials
Benefits
Improve the care and quality of life for North Dakota tribal Elders
Provide education and resources to QSPs and family caregivers
Strengthen communication through a network of support
Preservation of family and culture
Questions?
Michelle Meyer, Senior Project Coordinator
(701) 777-5907
michelle.m.meyer@und.edu