POLST Educational Session
Apr 8, 2022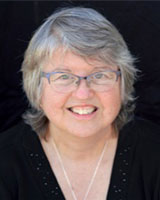 Honoring Choices® North Dakota hosts a monthly virtual training session about POLST: Portable Medical Orders (POLST) awareness, education, and implementation. These sessions are presented by Nancy Joyner, outreach coordinator at the Center for Rural Health (CRH), and Sara Schwarz, chaplain with Hospice of the Red River Valley. The POLST series is a partnership with CRH, Honoring Choices® North Dakota, the North Dakota Medical Association, and Quality Health Associates of North Dakota.
POLST
POLST is a signed medical order that communicates a patient's wishes for emergency treatment when they face series illness, frailty, or end of life. This medical order emphasizes eliciting, documenting, and honoring patient preferences during a medical emergency.
Topics
The POLST Awareness, Education, and Implementation sessions are ideal for nurses, social workers, chaplains, and EMS personnel. The sessions will address how POLST conversations impact POLST form completion, identify a nurse's role in completing the POLST form, and explain the process of implementing POLST.
Attendees will have the opportunity to:
Learn new skills and best practices regarding POLST
Learn scripting for patients with serious and life-threatening illnesses
Enhance awareness and education about POLST in North Dakota
"POLST is not for every patient, but professionals having conversations about end-of-life issues with patients facing serious illness is an important and necessary part of good medical care," said Joyner. "POLST virtual sessions are provided in order to reach the rural areas of North Dakota where providers may not have the opportunity to learn the value and benefits of POLST."
How to Attend
Sessions are scheduled monthly from 12:00 – 1:30 pm Central. Sessions will be held virtually and registration is open for anyone who wishes to attend.