The National Indigenous Elder Justice Initiative Releases Behavioral Health Module
Aug 4, 2022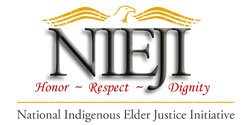 The National Indigenous Elder Justice Initiative (NIEJI) has released a new online interactive behavioral health educational module.
This module is designed to help participants:
gain an understanding of cultural factors related to psychological/emotional abuse
learn about culturally relevant aspects of behavioral health, Alzheimer's Disease, and related dementias
understand the aspects of capacity assessment and good mental health for older adults
The module takes approximately two hours to complete.
Who Should Watch?
The behavioral health module is designed for health professionals and those who work in tribal Elder programs. Completing the training is beneficial for psychiatrists, psychologists, social workers, counselors, chemical dependency counselors, and other behavioral health professionals.
What Will You Learn?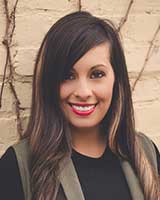 The behavioral health module describes types of behavioral health issues common to disables and older adults as related to elder abuse and neglect.
"The module includes information on anxiety, depression, substance abuse, Alzheimer's Disease and related dementias, strokes, and other behavioral health and related behavioral issues for those in Indian Country," said Peggy Jo Archer, senior project coordinator for NIEJI. "It also includes ideas for protecting disabled and older adults from the effects of behavioral health issues."
Why Watch?
The materials presented in the Elder justice curriculum are designed to help those working with Native American elderly to understand the various types of elder abuse and become more knowledgeable about elder abuse issues.
"The materials assist staff in responding appropriately to Indigenous victims of crimes and their families," Archer said. "They enhance provision of culturally sensitive services."
Other Modules Available
NIEJI offers several educational modules on a variety of topics available to train those working with Indigenous Elders to identify and address elder abuse. It is recommended to begin with the elder abuse module, as it provides foundational information needed to complete the other modules.
The content for the trainings is organized for presentation either as a series of workshops or as individual trainings.