Kusler Named Incoming President of 3RNET Board of Directors
Aug 9, 2022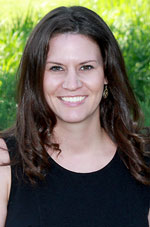 Center for Rural Health (CRH) staff member Stacy Kusler has been instated as president elect of the Rural Recruitment for Retention Network (3RNET) Board of Directors. She will begin her term as president in September. Kusler has served previously on the board from 2018-2020, and then again beginning in March of 2022. As president, Kusler will lead the seven-member board for a two-year term. She will facilitate meetings, grow the organization's reach, and work with fellow board members to carry out the mission of 3RNET.
Kusler has worked at CRH since 2014 as the workforce specialist. As part of her role, Kusler works with rural, urban-underserved, mental health, and Indian Health Services/tribal facilities on their recruitment and retention strategies and practices.
About 3RNET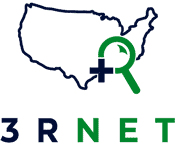 3RNET is a national nonprofit online job board and resource center dedicated to connecting health workforce to rural and underserved areas. The North Dakota 3RNET page offers free job postings to rural, urban underserved, mental health, and Veterans Affairs facilities.
"The overall mission of the site is to be the most trusted resource for health professional seeking careers in rural and underserved communities," Kusler said. "In addition to 3RNET job postings being free in North Dakota, there are also a number of recruitment for retention resources that employers can use to implement best practices in their own recruitment efforts."