NIEJI Releases Online Cultural Sensitivity Training
Aug 31, 2022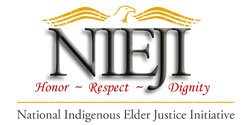 The National Indigenous Elder Justice Initiative (NIEJI) has released a new online educational training focused on cultural sensitivity. This training will provide a starting point to develop participants' cultural sensitivity journey by providing an overview of foundational, cultural, and practice issues.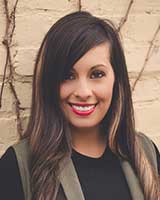 All professionals and individuals working with Native American older adults may find this information informative and useful.
"Cultural sensitivity training is available to help those working with Native American older adults and to understand some of the history, issues, cultural norms, and terminology," said Peggy Jo Archer, senior project coordinator for NIEJI. "It also can serve as an introduction to working with Indigenous people prior to completing the other online trainings available from NIEJI."
Cultural Sensitivity Training
NIEJI offers several online trainings and resources on topics related to Indigenous health and elder abuse, such as medication issues, behavioral health, and caregiving. The materials presented in the cultural sensitivity training are designed to help those working with Native American older adults to understand the various types of elder abuse and become more knowledgeable about elder abuse issues.
All of the NIEJI online educational training modules may be watched independently, in groups, or all together. It is recommended to begin with the elder abuse module, as it provides foundational information needed to complete the other modules.