North Dakota Brain Injury Network Video Project
Mar 8, 2023

After 10 years of spreading awareness about brain injury throughout the state, the North Dakota Brain Injury Network (NDBIN) has a lot to celebrate. And they would like your help. If you are a survivor, know a survivor, or work with survivors of brain injury, consider sending in a video highlighting your journey, recovery, or story about the experience.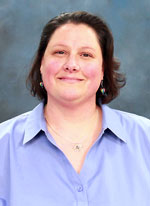 "We are excited to be able to really show the work we have accomplished over the past 10 years," said Rebecca Quinn, director of NDBIN and associate director of the Center for Rural Health.
"To have the people we have worked with share a video or photos that demonstrates the courage, dedication, and strength of their personal journey will help our continued efforts to spread awareness about of brain injuries."
Submit Your Video
Any video format will be accepted and videos should be emailed to Carly Endres by May 1. These videos will be edited, compiled, uploaded on our website, and shared at future date.
Some things to consider adding to your video:
Your name
Where you live
Your injury or your work with survivors
Your recovery journey, if applicable
NDBIN services you may have utilized
Anything you feel relates to the work of NDBIN
Video Release
In order to use submitted video or photos, NDBIN requires a signed photo/video release. Please electronically sign the release, or you may print, sign, and mail or fax it to NDBIN.
About NDBIN
NDBIN is located at the Center for Rural Health, within the University of North Dakota School of Medicine & Health Sciences, where they offer services, programming, and training across the state.

NDBIN is funded by a contract with the North Dakota Department of Health and Human Services to provide information and support to individuals with brain injury and family members and to assist them with navigating the service system.