2023 Mind Matters Conference Is March 23-24
Feb 16, 2023

The annual Mind Matters Conference will be held on March 23-24 in Mandan, North Dakota. This two-day annual conference features nationally renowned speakers and highlights new research, trends, practice strategies, and collaborative models of care.
The conference brings together a multidisciplinary audience of survivors, family members, caregivers, and providers who discuss diverse topics and support for individuals after obtaining a brain injury.
To see a listing of speakers and topics, view the conference agenda.
How to Attend
The conference will be held at the Baymont by Wyndham in Mandan. There will be a virtual and an in-person option for attending. More information for potential attendees including costs and registration are now available.
Keynote Speaker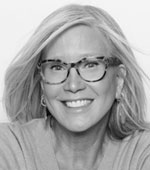 Kim Gorgens will be the keynote speaker. Gorgens is a neuropsychologist who has worked for decades studying and treating the brain. She has studied injured brains, aging brains, optimal brains, and the brains of criminals. She is a professor at the Graduate School of Professional Psychology at the University of Denver. Her work has been featured in U.S. News, Newsweek, Men's Health, Salon.com, and more. Her TED Talk from 2018 on Traumatic Brain Injury in Criminal Justice was viewed more than 1.5 million times in just six months.
She will speak on Sleep after Brain Injury, which many survivors say they struggle with on a daily basis, as well as Long-term Perspectives on Brain Injury Recovery, Risk-reduction, and Research.
The North Dakota Brain Injury Network facilitates the statewide conference.