Register Now! New Stroke TeleECHO Series Available
Sep 6, 2023
The Center for Rural Health is launching a new teleECHO™ series titled Stroke Rehabilitation and Recovery and registration is now open.
The goal of this series is to equitably increase stroke patients' access to guideline-based post-acute care that can improve and prolong their lives, especially in rural and underserved communities throughout North Dakota. The sessions will address knowledge gaps and expand understanding of effective, high quality medical and rehabilitation treatments for conditions common among the stroke patient population.
Upcoming Clinics
Emotional Impact and Family Support, September 19
Stroke Team Roles and Responsibilities, Interdisciplinary Team Process & Practices, October 17
Common Cognitive Changes and Cognitive Rehabilitation, November 14
Common Communication and Swallowing Difficulties Associated with Stroke, January 16, 2024
Challenges with Daily Self-Care Activities (ADLs/IADLs), February 20, 2024
Mobility, Hemiplegia, Fall Prevention Utilizing Technology, March 19, 2024
Participants will be provided with easy-to-access learning and a platform to share and disseminate best practices in the rapidly evolving field of post-acute stroke care and rehabilitation.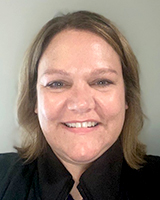 Nicole Crouch, project coordinator for Project ECHO, shared the aim for the series. "By attending these teleECHO clinics, participants will collaborate with subject-matter experts and learn evidence-based rehabilitation practices for post-acute stroke treatment and care," she said. "Our goal is to find and share new ways to support patients in their home and communities."
Free continuing education credits will be offered to healthcare professionals.
Questions?
Nicole Crouch
project coordinator
nicole.crouch@UND.edu