Blue Cross Blue Shield of North Dakota Caring Foundation Grant Deadline Approaching
Oct 31, 2023
Deadline: November 17 at 5:00 pm Central
Funding Period: January 1, 2024 – December 31, 2024

The Center for Rural Health is pleased to announce the Blue Cross Blue Shield of North Dakota (BCBSND) Caring Foundation Building Healthier Rural Community (BUILD) Grants Program will make funding available for 2024. The grant will have an emphasis on transforming the health and well-being of North Dakotans.
The purpose of BCBSND BUILD is to address the social determinants of health affecting its communities to build a better future of equity and full potential for all.
The program targets the following primary focus areas:
Economic stability
Education access and quality
Healthcare access and quality
Neighborhood and build environment
Social and community context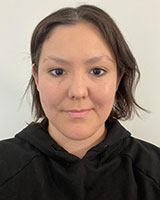 Holly Long, project coordinator at CRH, shares the importance of these community projects.
"Addressing social determinants in rural communities is crucial because these factors have a profound impact on the health and well-being of residents. Rural areas often face unique challenges such as limited access to healthcare, education, and economic opportunities," she says. "Projects aimed at improving access to quality healthcare, enhancing educational resources, and promoting economic development can help reduce health disparities, improve the overall quality of life, and create more equitable opportunities for rural residents. By addressing these underlying factors, we can work towards building healthier, more resilient rural communities where individuals and families can thrive."
Financial support, based on established criteria, will be awarded to those applicants whose proposals demonstrate strong and diverse community collaborations and sustainability. Funds will be awarded to grantees on a cost reimbursement basis.
Grant Submission
Deadline for submission is 5:00 pm Central on November 17. For more information, visit the BUILD Grants Program page.
2023 Grant Awardees
Southwest Health Services – Bowman
Implement employee health initiative, "Step It Up," to increase employee engagement, health, and well-being, with the goal of continuing to provide exemplary care to the community.
Altru Foundation – Grand Forks/Devils Lake
Increase healthcare access by implementing remote patient monitoring for Altru Clinic Devils Lake's high-risk rural obstetrics patients.
West River Health Services – Hettinger
Purchase exercise bikes with remote instruction capabilities and place them in the community fitness Center to ensure ongoing access to spin class instruction.
LaMoure County Public Health Dept. – LaMoure
Build a pickleball court in a local park.
Nelson County Health System – McVille
Send a Teepa Snow consultant in North Dakota to rural facilities to educate on dementia training.
Turtle Lake Hospital – Turtle Lake
Open a community wellness center.
Milestone Health Partners, LLC – Williston
Deliver remote therapeutic services directly into Milestone Health Partners to treat anxiety, depression, and trauma-related concerns in youth.