Keynote Speaker
Jordan P. Lewis, PhD
Director, Tribal Indigenous Studies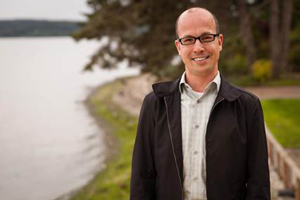 Jordan P. Lewis (Aleut from the Native Village of Naknek) is the Director of the National Resource Center for Alaska Native Elders and an Associate Professor of Medical Education with the University of Alaska Anchorage, WWAMI School of Medical Education. Trained as a cross-cultural community psychologist and social worker (BSW, MSW), and a credential professional gerontologist (CPG), Dr. Lewis has worked with Alaska Native Elders for many years in numerous capacities, including federal policy in Washington, DC, state and local capacities with education and program development, and tribal health programs in rural and urban Alaska.
Dr. Lewis's research identifies characteristics that enable Alaska Native Elders to age well and become role models for their families and communities. Using the lessons and experiences of elders, Dr. Lewis develops culturally-tailored approaches for family and community members to improve the health of all generations, from long-term care programs, dementia caregiver education programs, peer-based alcohol programs, to generativity-based (intergenerational) programs to support aging in place. His research explores cultural understandings of successful aging, intergenerational programming in tribal communities, as well as collecting stories to improve program and services to support healthy aging for all ages.
Lewis received his BSW from the University of Alaska Fairbanks, MSW from Washington University in St. Louis, and PhD from University of Alaska Fairbanks.