Behavioral Health Bridge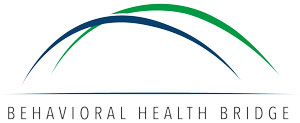 The Behavioral Health Bridge is a free website developed to provide information for individuals experiencing common behavioral health conditions. Current modules specifically address coping with stress and other behavioral health concerns related to COVID-19.The service is meant to offer scientific and clinically valid information to members of the community, giving them reliable tips and resources for managing behavioral health concerns during the COVID-19 pandemic. New resources and modules will continue to be added.
Visit the Behavioral Health Bridge at behavioralhealthbridge.org.
Partners
Support
This project is made possible by generous donors to the Sanford Health Foundation. Funds raised stay local to support unique programs, provide education and help purchase life-saving equipment and technology. The University of North Dakota also supports this project covering time of faculty, staff, and web development.