National Rural Health Day Webinars
Join us as we celebrate National Rural Health Day!
The Rural Health Information Hub hosted a webinar. Handout now available.
The Rural Health Research Gateway hosted a webinar. Handout now available.
The Rural Health Information Hub hosted a Twitter Chat.
On National Rural Health Day, the Center for Rural Health and the North Dakota Rural Health Association hosted two webinars.
---
COVID-19 in North Dakota: Mental Health and Public Health
This webinar looks at the effect the pandemic has had on mental health and public health in North Dakota and the resources available.
November 19
Recording: https://youtu.be/anMTA1Q_irA
Mental Health

Meeting Rural Mental Health Needs during the Pandemic
Presented by: Shawnda Schroeder, PhD, Center for Rural Health
Handout: View Shawnda's slides

Prior to the global health pandemic, rural communities struggled to gain access to, and utilize, mental health care services. In the midst of the pandemic the needs for mental health services have increased with new barriers to care including heightened demand for providers, fewer providers available, and issues related to broadband access. Recognizing these challenges, the Behavioral Health Bridge and the Mountain Plains Mental Health Technology Transfer Center have both responded by providing free access to resources, training, and best practices to address mental health for persons living in rural communities.

Public Health

Challenges and Lessons Learned during COVID-19 for Local Public Health in North Dakota
Presented by: Theresa Will, RN, BSN, City-County Health District
Handout: View Theresa's slides

This presentation will identify the gaps and challenges public health units have discovered during the COVID-19 outbreak as well as discuss the value of local partnership. Participants will gain an understanding of the pandemic activities and challenges noted through a local public health lens.
---
Organizational Values, Culture, and Measurement: Impact on the Bottom Line
November 19
Presented by: Eric Shell, Chairman, Stroudwater
Recording: https://youtu.be/plEGZX0sTk0
Handout: View slides
With declining reimbursement and increased competition, independent hospitals, healthcare systems, and independent practices have to leverage available opportunities to improve financial performance. Rural providers and other stakeholders should consider their organizational values and how those are put in action to ensure their advantages can be strategically positioned using an abundance mindset to ensure a measurable impact on primary and specialty care practice alignment within the healthcare system. The presentation will provide both concepts, models, and case studies to show how rural leaders can answer the call to action to optimize primary care in rural markets.
Upon completion of this session, learners will be able to:
Distinguish lasting philosophies for obtaining sustaining financial improvement
Recognize specific tactics that have led to rural hospital financial success
Identify results for selected best practice rural hospitals and approaches/tactics that led to improvement
About the Presenter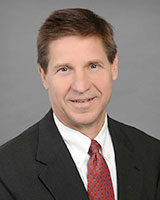 With a dedication to improving rural communities, Eric Shell is an industry leader in supporting rural healthcare in its transition to population health. For his nearly 30 years in healthcare financial management and consulting, Eric's passion for sustainable and accessible rural healthcare has driven him help hundreds of rural health systems achieve improved financial and operational performance. As healthcare transitions from fee-for-service reimbursement towards value-based payment, Eric and his rural team provide vital strategic, financial and operational improvement services to ensure that rural health systems continue to provide local, high-quality, and accessible patient care.