Jeans Day Stickers
Help celebrate National Rural Health Day and raise money for your favorite cause!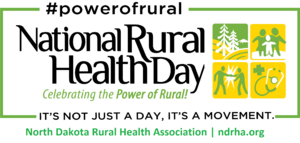 Order these free stickers (approximately 3 inches x 2 inches in size) and give to each employee who supports a Jeans Day in your organization on National Rural Health Day.
You may choose the cause the dollars support.
How to Order
Email Holly Long at holly.long@UND.edu to let her know how many stickers you would like for your organization, and they will be mailed to you.