About Us
The Center for Rural Health (CRH) connects resources and knowledge to strengthen the health of people in rural and tribal communities. Our programs serve people within the state, region, and nation. Established in 1980, we are the federally designated State Office of Rural Health for North Dakota. We are a department within the School of Medicine & Health Sciences at the University of North Dakota in Grand Forks, North Dakota.
We work in a variety of areas to bring together expertise and help share knowledge and tools with a broad range of rural and tribal stakeholders.
State Office of Rural Health (SORH)
CRH is designated as the North Dakota State Office of Rural Health, a federal-state partnership that helps rural communities build their healthcare services through collaborations and initiatives with a wide range of partners across the state. SORH supports and contributes to work related to hospitals and facilities, administers the Medicare Rural Hospital Flexibility Program, provides grant development assistance, administers a number of state and federal grant opportunities, collaborates with health agencies across the state, and much more. Health workforce is also an important aspect under SORH. Efforts assist rural areas in meeting health workforce needs through educating students about rural health careers, researching workforce issues, and providing assistance in matching healthcare professionals and rural communities.
National Programs
CRH is home to five national programs.
National Resource Center on Native American Aging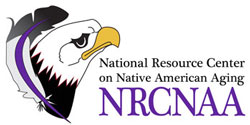 The National Resource Center on Native American Aging works to identify and increase awareness of evolving Native Elder health and social issues along with collaborating with tribes and identifying their needs. Through education, training, technical assistance, and research the center assists in developing community-based solutions to improve the quality of life and delivery of support services to this aging population.
Native Urban Elder Needs Assessment Survey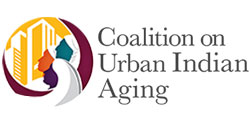 The Native Urban Elder Needs Assessment Survey (NUENAS 1.0) survey seeks to understand the needs of Urban American Indian and Alaska Native Elders and raise awareness about this important population. The data from this survey will be made available to organizations to support the health, wellness and advocacy of urban Native Elders. The Coalition on Urban Indian Aging has been created to promote NUENAS 1.0.
Rural Health Information Hub
The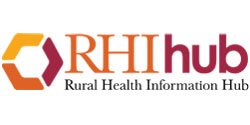 Rural Health Information Hub (RHIhub) is funded by the Federal Office of Rural Health Policy to be the nation's clearinghouse on rural health issues. RHIhub provides access to information, resources, model programs, and opportunities to support healthcare and population health in rural communities.
Rural Health Research Gateway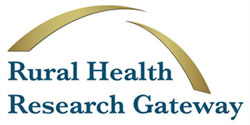 Rural Health Research Gateway provides free, easy, and timely access to research conducted by the Rural Health Research Centers, funded by the Federal Office of Rural Health Policy. Users can subscribe to receive alerts when new research is released, or visit the website to access research products, information about the research centers and researchers, and information on current and ongoing research projects.
TruServe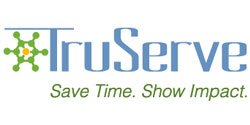 TruServe is a web-based tracking system, developed by CRH. The system allows organizations to conveniently monitor and report progress; capture activities of staff which can be used to provide detailed and accurate reports for funders, decision makers, legislators and others; and provides the ability to generate detailed and accurate reports, maps, and charts. TruServe is used by rural health organizations and others throughout the U.S.
---
UND Land Acknowledgement Statement
Today, the University of North Dakota rests on the ancestral lands of the Pembina and Red Lake Bands of Ojibwe and the Dakota Oyate - presently existing as composite parts of the Red Lake, Turtle Mountain, White Earth Bands, and the Dakota Tribes of Minnesota and North Dakota. We acknowledge the people who resided here for generations and recognize that the spirit of the Ojibwe and Oyate people permeates this land. As a university community, we will continue to build upon our relations with the First Nations of the State of North Dakota - the Mandan, Hidatsa, and Arikara Nation, Sisseton-Wahpeton Oyate Nation, Spirit Lake Nation, Standing Rock Sioux Tribe, and Turtle Mountain Band of Chippewa Indians.