CRH Releases Updated Communication Toolkit
Nov 14, 2023
The Center for Rural Health (CRH) recently updated its communication toolkit, providing rural healthcare facilities with advice and resources to aid them in their communication activities. The toolkit was originally developed in 2010 through the Medicare Rural Hospital Flexibility Grant Program (Flex) program.
About the Toolkit
The communication toolkit is designed to help Critical Access Hospitals, Rural Health Clinics, public health departments, and other healthcare organizations in navigating the realm of communications. The toolkit has sections on communicating with a target audience, working with the media, and how to successfully use tools, such as social media and website analytics, to share information with the public, among others.
Brad Gibbens, acting director of CRH, shared the importance of the toolkit.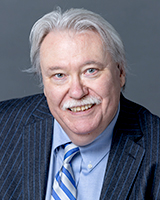 "A primary focus of the Center for Rural Health is helping rural communities, health organizations, and other rural groups to enhance their ability and capacity – develop skills, develop knowledge, to be independent. Communication is so essential in establishing who you are and telling your story. If you do not tell your story from your perspective, someone else may do so and it may not be positive. The CRH communication toolkit was developed with that in mind, to help rural health organizations to educate and inform their communities."
Who Can Use It?
The toolkit is free and open to the public. Marketing coordinators, public relations directors, social media marketers, communication managers, foundation directors, website specialists, and other similar positions can find helpful tips and advice contained in the toolkit.
"It's like having an online Marketing 101 class all in one place," said Maggie Suda, marketing and public relations director at Unity Medical Center, in Grafton, North Dakota. "This is a great refresher for people like me who have been in media and marketing for a long time, and I can see this being extremely helpful for those that are newer or have less experience."