National Rural Health Day Photo Contest Winners
Nov 20, 2023
The Center for Rural Health (CRH), in partnership with the North Dakota Rural Health Association (NDRHA), is proud to present the 13th annual National Rural Health Day Photo Contest award winners.
Each year, CRH looks forward to receiving photo submissions from around North Dakota and works to use the images as representations of rural life and community in the state.
Judging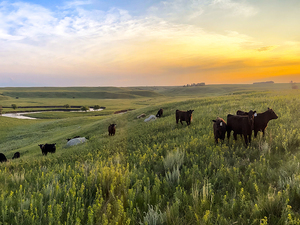 The National Rural Health Day photo contest is a fun way to not only show what rural health means to individuals, but also a great way to engage in rural communities and share that experience with others. The photos were judged by NDRHA board members, based on creativity, originality, photo quality, how well it communicates the concept of "rural health," and overall appeal. The top five photos were presented on social media to allow the public to weigh in on the winning image.
2023 Photo Content Winners