Better Healthcare Equals Better Outcomes
The North Dakota Rural Health Value group is examining the intricacies of moving from volume-based to value-based care at Critical Access Hospitals.
By Jena Pierce on
What does the future of healthcare look like? To a group in North Dakota, the future means three things: "better patient care, improved community health, and lower healthcare costs." Otherwise known as the Triple Aim. These sound like simple goals, but successfully getting to these outcomes is anything but simple.
In an effort to help providers achieve these outcomes, the Center for Rural Health (CRH), at the University of North Dakota School of Medicine & Health Sciences, applied for a grant from the Centers for Disease Control and Prevention designed to address COVID-19 health disparities among underserved and high-risk populations, including racial and ethnic minority populations and rural communities. The funding helped CRH develop the North Dakota Rural Health Value group.
North Dakota Rural Health Value Group
Critical Access Hospitals (CAHs) were invited to apply to join the group, and five CEOs were chosen to serve as an advisory board, working with consultants from the University of Iowa, Stratis Health, and Newpoint Healthcare Advisors.
The five North Dakota CAHs in the group are:
Together, the group is looking at what it will take for healthcare facilities to move from a volume-based (fee-for-service) payment structure to a value-based payment structure. The shift is prompted by the Centers for Medicare & Medicaid Services (CMS) plan to move toward a system that focuses on population health, to be instituted by 2030. With population health, providers are paid based on outcomes and performance-based metrics.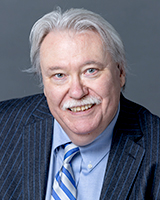 "It means we gradually move from relying on what we call fee-for-service payments to providers," said Brad Gibbens, acting director of CRH, "where every encounter with a patient, every ordered test or diagnostic is based on 'volume,' and instead, we will attempt to pay providers based on outcomes and performance. In other words, improving patient outcomes is paramount and we need to change the incentives for providers."
Moving From Sick Care to Healthcare
One of the CEOs who raised a hand to join the group is Ben Bucher. Bucher, CEO of TCMC, in Cando, where he has served in that position since 2015. Bucher explained why his facility wanted to be a part of this process.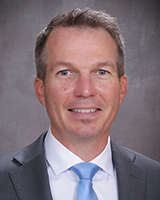 "We don't always have the resources we need in-house in rural North Dakota communities," shared Bucher, "so I wanted to be a part of this project because we believe in value-based care and it's nice to have experience from this team to help guide us on how this looks and how we can survive in this type of system."
Bucher started talking to his hospital board staff about value-based care a few years ago and it excited them at what it will mean for the future of the community of Cando and the surrounding area.
"By 2030," Bucher continued, "CMS has stated all healthcare facilities need to be in some type of value-based reimbursement system, but we don't want to wait for the [CMS] deadline, because we think that there is value to providing this kind of care now."
"Healthcare systems in the past have been designed to care for people when they are sick," explained Bucher, "we need to change this mentality and start to do a better job of keeping people well. This type of population health will not only better the overall health of our communities and patients, but it will lower the cost of healthcare."
TCMC operates a 20-bed CAH, a Rural Health Clinic, and a nursing home. Their buildings were built in the early 1950s, to take care of sick people. Now it is in the process of building a new hospital. When they were designing the new facility, the anticipated switch to value-based care played a large role in the final design.
"When we looked at our outpatient spaces, they weren't adequate enough," said Bucher. "It is unlikely we will have 20 acute ill patients at once in our hospital anymore. Let's open up more spaces for outpatient treatments and outpatient therapies and focus less on inpatient sick care. We will certainly continue to offer inpatient acute care in Cando when needed, but our focus is switching to outpatient wellness. Transitioning from a 20-bed CAH to a 10-bed CAH will allow us to focus more on the wellness of patients and hopefully prevent them from needing high-cost inpatient care."
An Involved Community Is a Healthy Community
One of the areas stressed in developing this effort is the need for community engagement, shared Gibbens. The people who live in a community need to understand that the health delivery system is changing, why it is changing, how, and what the changes mean at the community level.
CRH has always emphasized community engagement, awareness, and collaboration. The community is integral to healthcare.
Gibbens continued, "CRH has always emphasized community engagement, awareness, and collaboration. The community is integral to healthcare. The changes we are discussing are relatively profound. We're attempting to change the mindset of providers and payers in how healthcare is structured – delivered and paid for – and how we think of health: that there are a number of environmental factors that affect health status."
These environmental factors, such as income, level of education, housing, health literacy, the physical environment, and human behavior, are known as the social determinants of health (SDOH). According to the World Health Organization, SDOH describe "the conditions in which people are born, grow, work, live, and age and the wider set of forces and systems shaping the conditions of daily life."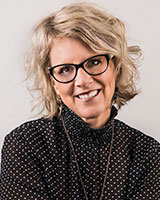 Stephanie Everett, CEO of MCMC in Stanley, has served since March of 2020 – two weeks before COVID-19 shut everything down. Her motivation for joining the Value group was to be on the cutting edge of understanding what value-based care means and how it will affect her hospital and community.
"I believe that this will allow for a healthier America, for we will be instilling in our patients the desire to own their health," said Everett, "and to get the routine testing they need to maintain their baseline."
I believe that this will allow for a healthier America, for we will be instilling in our patients the desire to own their health.
She continued, "We can work with them and their family to on how to take the steps to prevent, say, a stroke or a heart attack. It is a good way for us to educate our patients that they are the only ones who can take care of their body, but we will have the tools to help them do so. I appreciate that CRH was able to get this grant and put this group together so we can understand this and begin this education for our providers and our patients."
It's Not a Light Switch
What does this mean for the near future?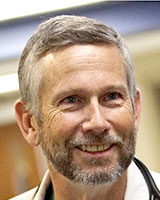 Dr. Clint MacKinney is one of the leads on the project. He is a clinical associate professor in the College of Public Health at the University of Iowa, and a retired rural family physician and emergency department physician.
"We are working to facilitate the volume to value transition," MacKinney said. "It's not like switching on a light switch, it doesn't happen that fast. So, how do we start to make the transition? Gradually but persistently so access to care and quality of care are never jeopardized, but actually improved."
MacKinney has been working with different CEOs to see what this will look like for their hospitals. They are using this core group to test ideas and price some things out, and hope to have some statewide webinars where the CEOs can talk to their peers and share what they have learned.
"It's different, it's nuanced," MacKinney said. "We need to define what 'quality' means, we need to define what a patient experience is, and we need to understand how costs are allocated between insurance companies, governments, hospitals, and doctors. Those are all very challenging, but critical, calculations as we start to make the transition from volume-based care to value-based care."
Bucher and the others are looking forward to helping shape the future of healthcare in North Dakota.
The measure of success for a hospital isn't how profitable you can be, it's making sure you're providing appropriate access for the patients we serve.
"The measure of success for a hospital isn't how profitable you can be, it's making sure you're providing appropriate access for the patients we serve. If we can increase access and services, improve the patient experience, improve the health of our communities, and do this all at a lower cost to our patients, that's the measure of success."
---