Combating Native Elder Abuse
By Kristin Trelstad on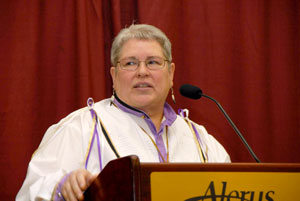 Jacque Gray, PhD, said she always felt connected to Native American culture while being raised in Oklahoma.
"It was always there, a pulling in my heart," Gray said. "It wasn't until later when I found out that a lot of the things I was raised with – as far as how we did things – were actually Native. They just weren't described that way."
Growing up, Gray knew she was part Native but she didn't know her exact history. Even so, she dealt with some racism and discrimination.
"Every time I did something wrong it was because of that 'dirty Indian blood,'" she said.
Today, Gray dedicates her life to researching and serving tribal communities and their members all across the U.S. She focuses most of her research on Native behavioral health. One specific subject close to her heart is the issue of elder abuse that is found on reservations.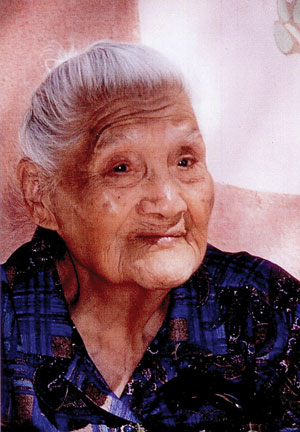 "Historically elder abuse wasn't a problem in tribal communities," Gray said. "…we respected and honored our elders. They were the source of wisdom and translated the culture from generation to generation. But in more recent years there has been more of a break down within that system and we are seeing more and more elder abuse."
Elder abuse can take many different shapes, including:
Physical abuse – pushing, hitting
Emotional abuse -- yelling, threats, demeaning language
Sexual abuse – rape, inappropriate touching. Sexual abuse is not uncommon but is rarely reported
Neglect – not meeting the physical needs of a person
Self-neglect – not taking care of oneself or one's daily needs and environment
Financial – Misuse or stealing of the elder's funds
Abandonment – related to neglect. Left without any resources or alone without care
Spiritual – not taken to ceremonies, taking of important spiritual items, attack on core beliefs
According to Gray, most tribes do not have an elder abuse code in its laws. There are 567 federally recognized tribes in the U.S. and only about 10 percent of those have an elder abuse code.
Many times the abuse occurs with a family member or caregiver. Each tribe that does have a code handles the issue differently, but most choose not to punish the abuser because that could leave a family without income or an elder without a caregiver.
Instead, most tribes look to restorative justice.
"They like to work on ways to find solutions to the problems," Gray said.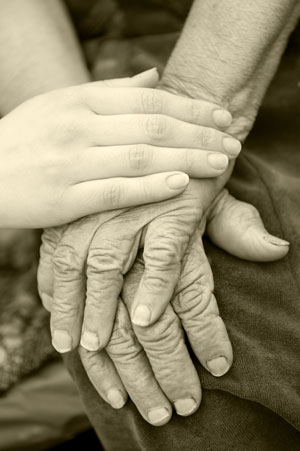 Things like, family reconstruction programs or elder protection teams can make a big difference.
"Those are good resources for tribes to pull together and then they can have people figure out what is going on that is resulting in the abuse and what needs to be done to make it not happen," she said.
This year, the National Indigenous Elders Justice Initiative (NIEJI), a project lead by Gray which is located within the Center for Rural Health at the University of North Dakota, will be accepting grant applications from tribes that need resources to help develop policies and procedures to deal with elder abuse in their communities.
"This will help them figure out what structures they need to have in place so that people have somewhere to report abuse and to have someone who can investigate and follow through with the report," Gray said.
This will also allow Gray to learn from the tribes chosen and to collect data to see what works and what doesn't work. She in turn can share this knowledge with others and hopefully make an impact on all tribal communities.
"Our vision is resorting respect and dignity by honoring Indigenous elders," Gray said. "We don't necessarily want to see that there are codes everywhere. We want to see that people are respecting and honoring the elders."
---