Teaching to Recruit
Rural family medicine doctors practice what they teach about their all-encompassing specialty.
By Stacy Kusler on
At any given time of the day, month, or year, you can walk into Coal Country Community Health Center in Beulah, or Sakakawea Medical Center in Hazen, North Dakota, and see a medical student or resident working alongside the patient care staff. Many healthcare facilities around the state offer learning experiences for up-and-coming health professionals, but what's special about the Beulah and Hazen area is that it is not just about teaching—it's a way of recruiting doctors to practice in rural areas.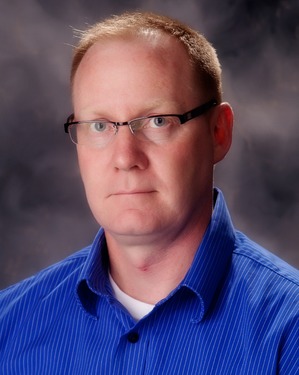 Dr. Aaron Garman, a 1996 UND SMHS graduate and Williston, North Dakota, native, is a family medicine physician who began working in Beulah in 1999. He incorporated teaching medical students and residents into his practice in 2001. Garman said, "It's very rare for us not to have a student here with us. We see a lot of third-year medical students for their family medicine rotation, and some fourth-years for an elective rotation. I even had a student from Washington come here for a rotation."
One particular resident who did a rotation in Beulah in 2001 is still there today and not only practices but has joined the teaching team as well. Dr. Jacinta Klindworth is a family medicine physician who did a rural rotation in Beulah during her time at the Bismarck Family Medicine Residency program. Garman was part of the staff who recruited Klindworth after her rotation was finished. While a Bismarck-based practice was at the top of her list initially, Klindworth and her husband, who is also employed by the clinic, ultimately decided to move to Beulah. "We made the decision, and we haven't looked back," Klindworth said. "We came here when our daughter was in kindergarten, and she will be graduating this year. We love it."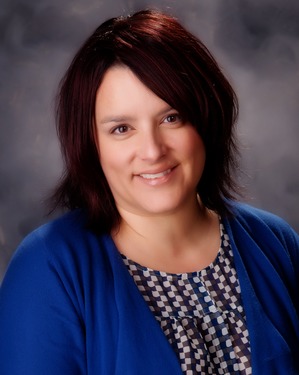 Beulah and Hazen, which are just 15 miles apart, are located 75 miles northwest of Bismarck and have a combined population of over 5,500. They are both considered rural communities, and when you talk about rural doctors, usually the word "busy" is peppered into the conversation. Most rural doctors are part of a smaller practice, where they may have heavy patient loads in addition to covering ER and nursing home responsibilities; a schedule that doesn't lend much time for other things. So how does a rural doctor have time to devote to adding one more thing, like teaching medical students, to their list? More specifically, why do rural doctors want to devote their time to teaching?
"We have a responsibility, as doctors, to give back to our profession," said Klindworth.
"I had great teachers both in medical school and residency, and they helped shape me as a doctor. It's my responsibility to do the same," Garman said. In addition to recalling several influential teaching doctors during his own training, Garman also said his motivation is to make the process both meaningful and impactful. "Medicine is a process of experiences. You have to see and experience different things in order to learn. If we don't have people willing to offer or teach those experiences, then medicine fails."
We have a responsibility, as doctors, to give back to our profession.
In Beulah, in particular, both Garman and Klindworth pay close attention to making sure students and residents get a worthwhile experience. "Every doctor you talk to has had a teaching doctor in their lives," Garman said. "I just hope that we can give them [the students] a good basis here and good experiences to build from."
According to one medical student in particular, a good experience is exactly what she got. Anna Kozlowski is a second-year medical student from Fargo, North Dakota, who trained with Garman and Klindworth last summer through the Don Breen program. In seeking out ideas on how to use her summer, Kozlowski heard through some upperclassmen that a great way to get some hands-on patient experience was to participate in the Don Breen Rural Externship in Family Medicine, a program that offers participants a stipend for a four-week experience at one of 16 sites around the state of North Dakota. Kozlowski quickly applied and was assigned to do her four-week experience in Beulah. Shortly after arriving for her first day, Garman was there to greet Anna.
"Basically, it was a brief hello, and then we went in to see our first patient," Kozlowski said. "Even though I had just finished my first year of medical school, I felt like Dr. Garman gave me a chance to get in there and experience things. That was a real confidence booster, and it allowed me to be more comfortable in building my skills."
Kozlowski's four weeks in the Beulah and Hazen area were filled with experiences, mostly because her teachers possessed all the right qualities that made for a perfect learning environment. "I wasn't looking for a glorified job shadow," Kozlowski said. "Dr. Garman and the staff were patient with me, and were willing to let me do things while they took a back seat. I felt like they were excited to have a student there learning, and that's what made it so great."
So how does all of this tie back into rural recruitment? According to Garman, it's all about opening the students' and residents' eyes to the possibilities in a rural practice, especially in family medicine. Oftentimes, a rural practice and family medicine are one in the same. However, family medicine is not typically a first-choice specialty for many new doctors, partly because of a misconception that it can be a stale or monotonous practice. Both Klindworth and Garman couldn't disagree more. When Garman was choosing a specialty, he knew he didn't want to be doing the same thing day after day. Family medicine was his ultimate choice because of the variety and change that it provided. "I like that I can mold my practice into what I want to do. I couldn't do that if I went into a sub-specialty," Garman said.
For both doctors, what they have seen and what they hope to continue seeing is an increased open-mindedness about rural practice. "We have students coming to us who have written off family medicine and are only here with us as a requirement," Klindworth said. "After they are done here, though, family medicine seems to be a lot higher on their list because they see that we can do everything."
And what impression did rural Beulah and Hazen leave on a girl from the largest city in the state? "I didn't know rural could be so fun!" Kozlowski said. And, although she isn't sure what specialty she will choose yet, she is now more open to the possibility of working in a rural community, and she most definitely will be incorporating teaching into her future medical practice.
This article originally appeared in the Spring 2016 issue of North Dakota Medicine.
---