It Takes a Village
Community collaboration is key to a strong recruitment and retention strategy in Wishek.
By Stacy Kusler on
"Small towns need collaboration and cooperation to survive and thrive." This was Katie Pinke's caption on her Facebook photo taken at the Wishek Hospital's Annual Oktoberfest Fundraising event held this past October. Katie is one of Wishek's nearly 1,000 community members who believe that working together is what ensures a bright future for a community and its livelihood.
Wishek, North Dakota, is located in the south-central part of the state. "We're in a unique position geographically, so people don't really think of us," Katie said. "We have to tell our own story, or it won't get told." And it's a pretty great story to tell. Wishek is one of the state's top 50 cities in taxable sales. Its economic strength comes from its top three industries including healthcare, agriculture, and manufacturing. Keeping these three pillars strong means there will be financial stability for existing businesses and job opportunities for new community members. Katie and her husband, Nathan, own Pinke Lumber in Wishek, and Nathan is also the president of the Wishek Hospital Board of Directors, so their interest in keeping Wishek a viable city is quite high. "If we as business owners don't do our part, all of these pillars are weakened and our business goes away" Katie said.
We have to tell our own story, or it won't get told.
Having a strong economy and great people who will go to any length to support it is really a selling point for Wishek when it comes to recruiting healthcare providers to town. Three years ago, Nathan and the hospital board were amid the recruiting of two internal medicine J-1 Visa physicians (a program of the U.S. Department of State, where foreign physicians participate in U.S. graduate medical education programs or training at accredited U.S. schools of medicine). Things were looking positive early in the recruitment process, but the one thing that was holding them back from signing was a good place to live and raise their families. "We knew that if we were going to recruit these doctors, they needed a good place to live," Nathan said. As luck would have it, Nathan knew a thing or two about the construction industry. Nathan and Katie purchased a city lot located just a few blocks away from both the hospital and the school and built a side-by-side duplex, which provided the higher-end housing that the physicians were looking for. Their plan worked, and both Dr. Joseph Thirumalareddy ("Dr. Joe") and Dr. Thammi Vegiraju joined the staff of Wishek hospital in July of 2013. Dr. Joe said he was glad to have a nice place to live for him and his family. "We are very grateful to the Wishek community for making us feel at home. They provided us with a very nice (new) home, and it means a lot to have a good place to live especially with family and kids," he said.
Signing on two new doctors to the staff at Wishek hospital was just the beginning for the community. The hospital board, the staff, and members of the community knew it was important to not just employ these two doctors but also to engage the family just as they would with any new family in the community. Enter Katie Pinke.
In Katie's work as a marketing consultant and lifestyle blogger (www.thepinkepost.com), she is a pro at giving things her own personal touch. "We all have different strengths, and we all know we have to do our part," she said. Katie, a creative extrovert with a spirited and driven personality, considers herself lucky to have had the chance to become friends with both providers' spouses. Her children are around the same age as the physicians' children, "which was an easy way to get to know a new family," Katie said. Once the initial introduction took place, the rest is history. "We have them over for dinner, and vice versa. Our kids play together. They have become our friends," Katie said. According to Dr. Joe and his family, this outreach from Katie, as well as from her fellow community members goes beyond just a social connection. "In Wishek, being a small community, it was easy to get to know everyone. In a few months, I think I knew most of the people, and that helps us to know, in detail, about them as people and as patients to serve them better. Most of the people here are very thankful and friendly. I never felt I was new to this place. They respect what we say and what we do. It is a new and a wonderful experience working here," Dr. Joe said.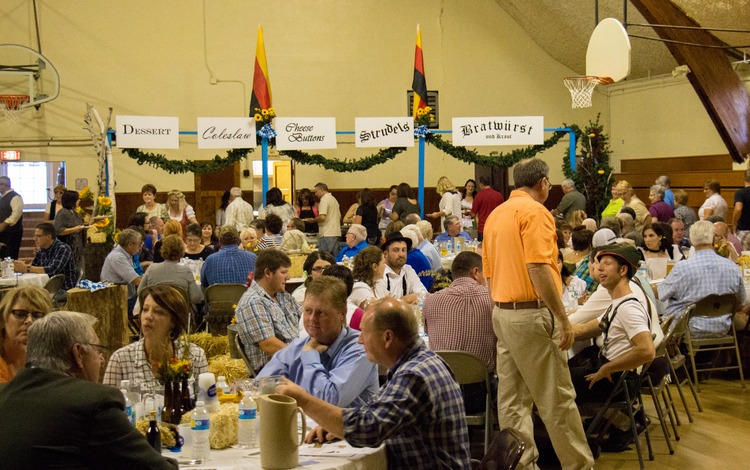 Beverly Vilhauer, CEO of the Wishek Hospital, experienced this outpouring of community support personally. Vilhauer is a Wishek native, but recently accepted the CEO position at the hospital in July of 2015. "Even having lived here my whole life, when I got the job, I could not believe the outpouring of support from the community. I received cards in the mail, flowers, phone calls. I was blown away and so proud at that moment to be from such a supportive community," said Vilhauer. "We really have a great community and people know when to step outside of their titles to get the job done." Heading up the hospital means she is also heading up the next phase of Wishek's healthcare recruitment, which is to recruit another doctor, and either a nurse practitioner or a physician assistant. To her, collaboration is key to successfully recruit. "Whenever we have a candidate coming to visit, all the stops are pulled out and everyone takes part. We have someone ready at the school to do tours and answer questions, we have a realtor ready to show off homes, and of course, we spend a lot of time introducing them to staff and giving them a taste of what working here would be like," she said. "We would even save them a ticket for the community theater production at the hospital fundraiser!"
Whatever the task and whatever the goal, Wishek has a culture of collaboration to get the job done. So why, then, is Katie Pinke still not satisfied? "It can't stop," she said. "We need to set an example for the entire next generation that it's okay to be proud of rural and it's okay to come back." Katie, a UND alum ('02), who is originally from Grand Forks and then lived and worked in Fargo before meeting Nathan and moving to Wishek, says that the possibility of the "rural drain" is something the entire community needs to keep in mind, even herself. "My seven-year-old daughter told me that she wanted to be the kindergarten teacher here in Wishek when she grew up. For a split second, my first thought was 'Oh, no, you don't want to do that,' but what I eventually said was 'Yes, that is a great idea.' We have to empower the next generation to be proud of rural and set them up for careers that they can come back to."
So while Wishek survives and thrives on collaboration in the here and now, their bright future depends on the ongoing focus of working together to make it a great place to live and work. In a perfect world, 20 years from now, Wishek will continue to have a thriving hospital with great providers, young families will populate the growing town, and maybe there will be a "Ms. Pinke" as the kindergarten teacher.
This article originally appeared in the Holiday 2015 issue of North Dakota Medicine.
---