The Spiritual Side of Healthcare
By Jessica Rosencrans on
Many are familiar with the concept of spirituality in their personal lives. For some, it may include going to church. For others, meditating, exercising, or participating in a favorite hobby could bring peace and meaning to their lives. Spirituality's broad and often undefined characteristics leave it open to interpretation for each individual. However, these attributes can drive spirituality to the back of the mind in a place where, arguably, it is needed most: healthcare.
Dimensions of Wellness
Wellness can be broken down into eight distinct dimensions. It includes physical, emotional/mental, social, spiritual, occupational, financial, intellectual, and environmental well-being. Each dimension is intertwined with another and contributes to the overall wellness of an individual.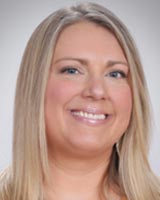 Heather Duerre, a spiritual/grief coordinator at Pembina County Memorial Hospital (PCMH) and Pembilier Nursing Center, has seen the connection between these dimensions of wellness first-hand.
"In my experience, there is a big difference between people who have some sort of spiritual life and those who don't. Whether it be someone who is going through an illness or just tough times, the struggle for those people who don't have any spiritual life seems to be quite a bit harder than those who do," Duerre says.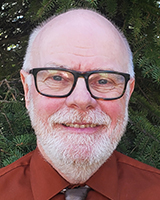 Mark Ellingson, a board certified chaplain, agrees. "The spirit is the part of you that you don't see when you look in the mirror. It holds your feelings and your beliefs. If that part of you is upset, it's hard for the rest of you to be content. For example, if you're stressed out, you could give yourself an ulcer or make an existing condition worse," he says.
Spiritual Guides
Chaplains and spiritual/grief coordinators are not psychologists, psychiatrists, or counselors. Those acting as a spiritual guide aid people in dealing with grief and internal struggles. They help patients understand and interpret information from the doctors, and sometimes their most important role is to simply listen.
"Everybody needs to have someone who will listen to them. At times, I would just say, 'Tell me more about that,' and the person would just open up. At the end of our conversation, they would tell me what a big help I was, when all I really did was listen and validate their feelings. People need to have that kind of person around," says Ellingson.
Ellingson worked as a chaplain for 10 years at Altru and Hospice of the Red River Valley, and now uses his skills to support hospital staff and donation families at LifeSource. He left the chaplain position when Altru reduced the department. Many healthcare facilities struggle with the desire to implement or sustain spiritual health services but must weigh these decisions with the limited resources they have to work with.
"Healthcare facilities are often pressured to do more with less," says Ellingson. "There is an emphasis in wanting to offer spiritual health and chaplaincy, and to do it well, but they still need to pay the bills."
A Change in the Tide
Both Duerre and Ellingson have witnessed many changes in spiritual wellness during their careers in healthcare.
"There was a time when spiritual health was only thought of as having someone come in and pray with you," recalls Ellingson. "Now, we understand that there is a lot going on inside a person, and that one single thing won't necessarily remedy it. There's some better understanding of what spiritual health can be, and that even people who aren't chaplains can support it."
Duerre discusses more recent changes in the understanding of spiritual well-being, stemming from the COVID-19 pandemic. She saw a reduction in spiritual care in the years prior to the pandemic but now says there is a renewed interest.
"There's such an emphasis on mental health right now. People are stressed and going through so many struggles that hospitals are open to new ideas. If something could help someone in their most vulnerable moments, it's worth a try," she says.
Spiritual care services aren't exclusively for the benefit of the patients at healthcare facilities. Family members and staff are also welcomed to reach out if they feel they are in need of spiritual healing.
Just knowing that they have someone they can talk to if they need can be a huge relief.
"When COVID-19 hit, it not only affected the patients, but the staff as well," Duerre says. "They need somebody too, and they don't necessarily have someone coming around and checking in on them. Just knowing that they have someone they can talk to if they need can be a huge relief."
Spirituality in Rural Facilities
Rural hospitals face many difficulties, and spiritual health is no exception. Staffing issues and limited resources are two of many barriers that can hinder a rural facility in supplying spiritual care. However, rural areas also have unique benefits that they can use to their advantage.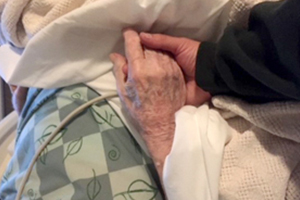 "Rural communities are usually close-knit and tend to come together in support when someone is in need. Local pastors are often willing to come in and fill the role of spiritual guide, even if the person isn't a part of their church or parish," says Duerre.
A rural area's ability to rally behind their own is an astonishing thing to witness. But despite all, outside resources are needed at times.
Sometimes people need that human connection, a touch on the shoulder or someone to hold their hand.
"There are options to have spiritual services provided over the computer, but there's really nothing like that one-on-one connection in person," Duerre says. "Sometimes people need that human connection, a touch on the shoulder or someone to hold their hand."
PCMH is one of 37 Critical Access Hospitals (CAHs) across North Dakota. Offering spiritual/grief support is one way a CAH provides care for rural residents. Many other CAHs, including CHI St. Alexius Health Carrington, CHI St. Alexius Health Dickinson Medical Center, and Jamestown Regional Medical Center, offer spiritual care as part of their services.
Spiritual Healing
Similarly to physical health, spiritual health must be nurtured and consistently maintained. "You don't just eat an apple, and say 'oh, now I'm healthy,'" laughs Duerre. "It takes work, but there is no right or wrong way to do it. Everyone is different."
Some common exercises to improve spiritual well-being are breathing exercises, prayer, journaling, reciting a mantra, or connecting with nature. Getting involved with a spiritual community or group is another option that is often recommended by spiritual guides.
We need to be a part of something. We need to have some group, family and beyond, of people who are there to support us.
"We need to be a part of something. We need to have some group, family and beyond, of people who are there to support us," Ellingson says.
"Asking for help is not a sign of weakness or failure," Duerre agrees. "People need a way to share in their spirituality. Finding a group that you identify with and can share your experiences is a critical part of spiritual wellness. We aren't meant to go through things alone."
A key to identifying what can help repair your spiritual life is searching for meaning in what you do, Ellingson says. "If it's faith, participate in it. If it's nature, go out and experience nature. Find ways to engage in things that bring value to your life."
Finding the Remedy
Although things are looking up for spirituality in healthcare, there are still hurdles to overcome. Increasing awareness of the services, careers, and options encompassed in spirituality may be a part of the solution.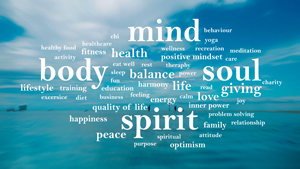 "One challenge of spiritual care is that people know that they need something, but they can't identify what it is. We want to help work through their support systems, find what they need, and identify the resources they have within and about them," Ellingson says. "It takes time to find the right course of action."
Duerre recognizes the privilege and responsibility that comes with her position. "I've witnessed so many things. I meet people when all their walls are down. I feel very honored that I'm allowed into lives when they're raw," she says. "Everybody has such a different level of spirituality, and no matter where you are at, it can be built upon. We are here to meet you wherever you may be."
---