National Health Service Corps Loan Repayment Program
---
Provider Eligibility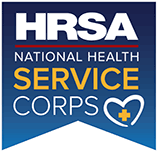 The National Health Service Corps (NHSC) is a program of the Federal Health Resources and Services Administration's Bureau of Clinician Recruitment and Services, which is the focal point for providing primary health care to underserved and vulnerable populations. The NHSC assists in the development, recruitment, and retention of community-responsive, culturally competent, primary care clinicians dedicated to practicing in health shortage areas.
The NHSC continually seeks primary care providers dedicated to working with our Nation's medically underserved populations. In an effort to identify and assist these unique individuals, the NHSC created a program to aid their transitions into practices in medically underserved communities.
Through the NHSC Loan Repayment Program (LRP), fully trained providers with qualified educational loans are offered repayment of those loans if they choose to serve at an eligible site while receiving a competitive salary and a chance to make a significant impact on the health status of a community.
Who Is Eligible?
Fully trained Allopathic (MD) and Osteopathic (DO) physicians with specialties of family medicine, general pediatrics, general internal medicine, general psychiatry, or obstetrics/gynecology
Primary Care Nurse Practitioners (the NHSC-approved primary care specialties for NPs are adult, family, pediatric, psychiatric and mental health, gerontological, and women's health. Clinicians who meet the above education, training and licensure requirements for their discipline and specialty may serve in an NHSC-approved geriatric service site, if they have completed discipline-specific advanced training in geriatrics (residency, fellowship, certification, etc.)
Certified Nurse-Midwives
Dentists and Dental Hygienists
Clinical Psychologists, Licensed Clinical Social Workers, Psychiatric Nurse Specialists, Licensed Professional Counselors, and Marriage and Family Therapists
What are the Requirements for LRP?
Qualified educational loans are repaid at a maximum of $50,000 for an initial full-time two-year contract period in Health Professional Shortage Areas with scores of 14 or higher and $30,000 for sites with scores of 13 or lower. Part-time options are also available
Additional one-year extensions, for existing qualified educational loans, may be awarded at qualifying sites
Plus - a competitive salary and benefit package
Site Eligibility
Key Factors in becoming an approved NHSC scholarship and/or loan repayment site include:
Determining if your site is a Federally Designated Health Professional Shortage Area (HPSA) for mental health, primary care and/or oral health. Contact you State PCO or visit HPSA Find to determine your HPSA status.
Check eligibility requirements on the NHSC website; site must be located in a HPSA
Provide primary care, dental or mental and behavioral healthcare services
Provides access to ancillary, inpatient, and specialty referral services
Accepts patients covered by Medicare, Medicaid, and Children's Health Insurance Program (CHIP)
Does not discriminate in the provision of services
Has a credentialing process when hiring staff
Provides competitive salaries
To apply, create an online account