National Health Service Corps Scholarships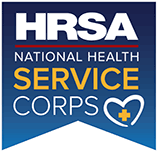 The NHSC Scholarship Program (NHSC SP) awards scholarships to students pursuing primary healthcare professions training leading to a degree in allopathic medicine, osteopathic medicine, or dentistry; or a degree as a nurse-midwife, physician assistant, or nurse practitioner specializing in adult, family, geriatrics, pediatrics, or women's health.
Scholarships are provided in return for a commitment to provide healthcare to communities in greatest need upon graduation and the completion of training.
There is a minimum two-year service commitment in return for financial support received. Students agree to provide primary healthcare services at an NHSC-approved site located in a high-need Health Professional Shortage Area (HPSA). Scholars choose where they will serve from a list of hundreds of NHSC-approved sites in high-need urban, rural, and frontier communities across the nation. Learn more about the types of NHSC-approved sites on the NHSC scholarship website.
Benefits
Tax-free payment is made (for up to four years) for the following eligible expenses:
Tuition
Required fees
Other reasonable educational costs
Receive a monthly living stipend (taxable)