NHSC Substance Use Disorder Workforce Loan Repayment Program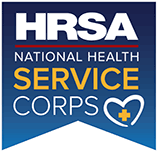 To combat the nation's opioid crisis, Health Resources & Services Administration launched the National Health Service Corps (NHSC) Substance Use Disorder (SUD) Workforce Loan Repayment Program.
The most effective treatment for opioid addiction is a comprehensive approach that incorporates medication and behavioral health counseling.
The program will support the recruitment and retention of health professionals needed in underserved areas to expand access to SUD treatment and prevent overdose deaths. This program mirrors NHSC as far as site eligibility requirements. This program supplements the NHSC program in that clinicians who work at a site with a Health Professional Shortage Area score that is ordinarily too low for to qualify for NHSC funding.
Who Is Eligible?
Eligible providers are required to be trained and licensed to provide SUD treatment at an NHSC-approved evidence based SUD treatment facility.
Physicians
Nurse practitioners
Certified nurse midwives
Physician assistants
Behavioral health professionals
Substance use disorder counselors
Registered nurses
Pharmacists
Award Amounts
$75,000 for 3 years full-time
$37,500 for 3 years half-time
Eligibility Requirements