Rural Health Clinic Network Receives HRSA Network Planning Grant
By Jena Pierce on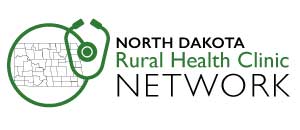 The Center for Rural Health (CRH), at the University of North Dakota School of Medicine & Health Sciences, announces the receipt of a new federal grant to strengthen rural communities. The North Dakota Rural Health Clinic (RHC) Network has received a Rural Health Network Development Planning Program grant from the Health Resources and Services Administration (HRSA) to aid the Network in providing support for the rural healthcare facilities. The grant will help support additional training and resources to assist the 55 RHCs throughout North Dakota over the next year.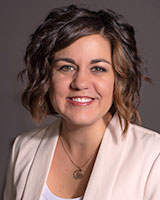 The North Dakota RHC Network was established in 2021. The network's first year has been spent reaching out to the RHCs, finding out what help they were looking for, and building an advisory committee.
The need for such a network arose when leadership at CRH noticed there was no system for the RHCs throughout the state.
"We found there wasn't anything currently in place to support the RHCs," said Anna Walter, project coordinator for the RHC Network. "We saw a need and were able to provide organization, support, and resources."
What Is a Rural Health Clinic?
According to the Rural Health Information Hub, the RHC program is intended to increase access to primary care services for patients in rural communities. RHCs can be public, nonprofit, or for-profit healthcare facilities. To receive certification, they must be located in rural, underserved areas. They are required to use a team approach of physicians working with non-physician providers, such as nurse practitioners (NP), physician assistants (PA), and certified nurse midwives (CNM) to provide services. The clinic must be staffed at least 50% of the time with an NP, PA, or CNM (this requirement was waived during COVID-19). RHCs are required to provide outpatient primary care services and basic laboratory services.
Shelby Davis has been the clinic manager for Tioga Medical Center since 2015. The Tioga Medical Center also has two satellite clinics in Ray and Powers Lake. She jumped at the chance to have the Tioga Medical Center join the RHC Network.
The RHCs across North Dakota are really the backbone of our state's healthcare.
"The RHCs across North Dakota are really the backbone of our state's healthcare. That's where our patients are being connected with their providers and hospitals and being referred to the bigger hospitals in our state. Right away I was excited for the opportunity to connect with each other, learn, and collaborate."
Planning for the Future
The Rural Health Network Development Planning Program grant is funded through HRSA. The one-year, $100,000 grant began on July 1, 2022, and runs through June 30, 2023. It will help the RHC Network build on the work that has occurred over the past year.
The grant will assist with:
Promoting the development of statewide relationships
Holding quarterly RHC Network meetings
Providing additional technical assistance
Developing mentoring plans for clinic managers/administrators
Fostering training and sharing RHC-specific information
Identifying statewide RHC needs, such as financial education, care coordination, chronic care management, compliance, quality, and other related issues as they arise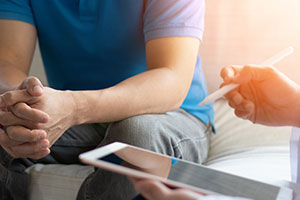 According to HRSA, the purpose of the competitive Rural Health Network Development Planning Program is to promote the development of integrated healthcare networks in order to: achieve efficiencies, expand access to, coordinate, and improve the quality of basic healthcare services and associated health outcomes; and strengthen the rural healthcare system as a whole.
"We have a lot of good things in the pipeline we are excited about," said Walter. "This grant is for one year, but this fall we will apply for a three-year grant where we can build in activities and to continue the work we have already started to support the RHCs. There was so much great discussion and positive ideas for this network at our recent strategic planning meeting last month. The RHCs are excited to keep receiving the help we can provide."
Training and Education
RHC Network participants receive support for Conditions for Certification, quality and performance improvement, and to improve communication and collaboration among healthcare providers to best serve the rural health organizations and their communities.
Tina Schwartz, clinic manager for Northwood Deaconess Health Center, seized the opportunity to join the RHC Network, representing the clinics in Northwood, Larimore, and Binford.
"The things I am excited about," said Schwartz, "are the continuing education, training, networking, and advocacy at the federal level. It's nice to have the connection with the National Association of Rural Health Clinics, someone in Washington advocating for us and to have a voice. This Network will help with that."
Davis emphasized the value the trainings have already brought to the group.
They have already provided great trainings that otherwise we would not have been able to afford.
"They have already provided great trainings that otherwise we would not have been able to afford. We have already had a virtual mock site survey. Rural Health Clinics have their site surveys every five to seven years, so it was very beneficial to be able to stay up-to-date on the new regulations, make sure we are in compliance, those types of things."
Strength in Numbers
An advisory committee was established in the spring of 2022 and includes representatives from RHCs across the state:
A strategic planning meeting was held in June and was an opportunity for the advisory committee to get together with partners and begin to shape what they hope the Network will look like. Along with the advisory committee, network partners of the HRSA grant—which include Northwood Deaconess Health Center, First Care Health Center, Jacobson Memorial Hospital Care Center Elgin, and Tioga Medical Center—and other state partners of the North Dakota Hospital Association, joined the planning meeting with CRH staff.
Dustin Hager is not only a clinic manager at Heart of America Medical Center (HAMC), he is also a physician assistant who sees patients at the clinic in Rugby and is Chief Operating Officer for HAMC. HAMC has three clinics, with locations also in Dunseith and Maddock. He is looking forward to working with the committee.
"Having three Rural Health Clinics, we have about 17,000 office visits a year among the clinics. Having that support network to build from, and be a part of, was very intriguing to me," Hager said. "This Network provides an opportunity to get together with other managers/CEOs to look at the commonalities between us, brainstorm, find solutions to common problems, and grow and develop from each other as well."
Modeling a Network
There are 55 RHCs in North Dakota and as of November 1, 2021, all of them have joined the RHC Network. The model for the Network was based off of the Critical Access Hospital (CAH) Quality Network that has been in existence at CRH since 2007. The CAH Quality Network has been successful and has all 37 CAHs in the state as members.
Funding for the RHC Network is provided by the North Dakota Medicare Rural Hospital Flexibility (Flex) Program and the North Dakota State Office of Rural Health (SORH) program. Flex is a federally funded HRSA grant that provides for the creation of rural health networks, promotes regionalization of rural health services, and improves access to hospital and other services for rural residents. SORH is a federal-state partnership that helps rural communities build their healthcare services through collaborations and initiatives with a wide range of partners across the state, with funding provided through the Federal Office of Rural Health Policy.
Learning on the Job
Clinic managers often come from varied backgrounds and, in rural communities, are often filling multiple positions. Having the support and resource of the RHC Network will supplement that experience and help individuals grow into the position.
The more we can network, the better. If we can be consultants to each other, that would be everything.
"A lot of times clinic managers have been thrown into their positions," said Schwartz. "That person might be a nurse, or worked in an office setting, and doesn't have a lot of overall experience. The more we can train, educate, and provide a well-rounded experience, the better prepared the RHCs will be. Someone might be more experienced with finance, or regulation, patient care, or quality indicators. The more we can network, the better. If we can be consultants to each other, that would be everything."
---