2022 Fall Flex/CAH Quality Network Newsletter
Items in this issue include:
---
Three North Dakota Hospitals Recognized Among Top Critical Access Hospitals

Two Critical Access Hospitals (CAHs) in North Dakota were named to the Top 20 CAHs for 2022, according to the Chartis Center for Rural Health. This elite group of hospitals was selected from the Chartis Center for Rural Health's 2022 top 100 CAH list, which was released earlier this year. One CAH was named to the Top 20 in Quality, a best practice designation.
North Dakota CAHs Recognized
Best Practice Recipients – Quality
---
Rural Health Clinic Network Receives HRSA Network Planning Grant

This Health Resources and Services Administration (HRSA) grant will aid the North Dakota Rural Health Clinic (RHC) Network in providing support for the rural healthcare facilities. The grant will help support additional training and resources to assist the 55 RHCs throughout North Dakota over the next year. Read the article to learn more.
---
Four Part Webinar Series on Compliance
This webinar series is for RHC members only. For more information, please email Anna Walter.
RHC Program Eligibility and Survey Preparedness
October 13, 2022 • 12:00 - 1:30 pm Central
Staffing and Documentation
January 19, 2023 • 12:00 - 1:30 pm Central
Program Evaluation
May 25, 2023 • 12:00 - 1:30 pm Central
Emergency Preparedness
August 17, 2023 • 12:00 - 1:30 pm Central
---
National Rural Health Day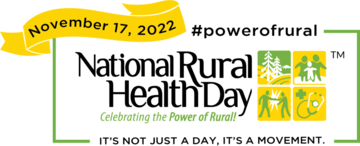 Celebrate Rural Health!
National Rural Health Day is November 17 and there are many opportunities for organizations to celebrate all things rural. Learn how you can show support, take part in a photo contest, request stickers for a denim day, and more!
---
Funding Opportunity
Rural Healthcare Peer Exchange and Professional Development Program
The Flex Program offers the Rural Healthcare Exchange Program to provide opportunities for staff serving CAHs of North Dakota to learn from their peers. The program provides travel support for individuals or small groups to meet with similar entities from other areas of the state and share information, ideas, and successful approaches to improving quality and access to healthcare services.
---
Financial/Operational Improvement
Three North Dakota CAH Chief Financial Officers (CFOs) participate in National Rural Health Association CFO Certification Program
Finance and Operations, one of the core Flex work areas, allows for a variety of outreach, education, and support to our state's 37 CAHs. One form of support that came to fruition in June 2022 was the opportunity for Flex to support a portion of the registration fees for three CFOs to participate in the National Rural Health Association's (NRHA) CFO Certification Cohort.

The cohort runs 30 weeks with the intent of strengthening CFO leadership skills. The curriculum focuses on the specific areas of leadership, operations, finance, and clinical. Upon successful completion of the cohort, CFOs will receive a two-year Rural Hospital CFO Certification.

The Flex Program anticipates offering cost sharing opportunities for additional CAH CFOs who apply and are accepted into NRHA's summer 2023 cohort. The NRHA application information is available at the NRHA Rural Hospital CFO Certification Program. The Flex Program will send out a separate form to monitor interest from those in North Dakota in the spring.
SHIP (Regular)
The regular SHIP funding year runs 6/1/22 – 5/31/23. Continue working on your selected activities. A December mid-year check-in will occur to see how CAH-selected activities are progressing.
SHIP American Rescue Plan
SHIP American Rescue Plan subawards for COVID-19 Testing and Mitigation activities now have a No Cost Extension (NCE) available to extend the award period for an additional 12 months. CAHs with remaining balances as of 12/31/22 will automatically have their subawards amended by the Center for Rural Health (CRH) with the new date extension. CAHs are strongly encouraged to develop a plan for use of their funds within the new time frame as another NCE will not be granted.
---
RHC Financial/Operational Education with Eide Bailly
Ralph Llewellyn of Eide Bailly along with RHC high performers, will provide in-person education on the top RHC operational benchmarks discovered from the analysis completed in the Spring of 2022. The sessions will be in person. For more information, please email Anna Walter.
January 31, 2023
Courtyard Bismarck North
3319 N 14th Street, Bismarck
February 1, 2023
University of North Dakota School of Medicine & Health Sciences
1301 N Columbia Road, Grand Forks
---
MBQIP Data Reporting Reminders & Resources
---
Quality Improvement
Antibiotic Stewardship Annual Facility Survey
CAH Antibiotic Stewardship Programs are required by the Federal Office of Rural Health Policy and is part of your eligibility for receiving Flex-funded activities along with a CMS Conditions of Participation ruling. More information can be found on the Antibiotic Stewardship Program including core elements, training, resources, and implementation strategies.
Reporting deadline is March 1, 2023 for calendar year 2022 on the secure website for the Centers for Disease Control National Health Safety Network.
To assess for your readiness for the core elements of the Hospital Antibiotic Stewardship Program, complete the assessment and we will reach out to you to go over results and opportunities for improvement.
---
Community Health Needs Assessments
Due to regulation changes in funding of Community Health Needs Assessments (CHNAs) under the federal Flex program, CRH is changing funding streams to allow us to still provide this service, but we do have to cut back on the number of CHNAs that we conduct.
Beginning January 1, 2023, CRH will no longer be providing CHNA assistance for CAHs that are part of a large system. Independent CAHs are still eligible to apply for CHNA assistance. The cost per facility will be $7,000. Invitations to apply for assistance will be sent to eligible CAHs 15 months prior to their CHNA due date with a deadline of responding approximately one month later (deadline will be included with the invitation).
CRH has expanded its work with assisting CAHs with their CHNA Implementation Plans. This service is available through Flex funding at no cost to the CAH and is open to all North Dakota CAHs, regardless of whether you received assistance with your CHNA. For questions, please email Kylie Nissen.
CHNA Implementation Planning Assistance
The Flex Program has developed additional resources to assist CAHs in the development of their CHNA Implementation Plan. This process involves Flex team members traveling to the CAH up to two times to facilitate workgroups involved in addressing the CAH's identified health needs that are the focus of their Implementation Plan. This facilitation may be at any point of the Implementation Plan (writing, implementing, and monitoring). Additional assistance is available via Zoom and eToolkit communications as needed; however, the role of writing and producing the final Implementation Plan is owned by the CAH.
These resources include an Implementation Planning framework and templates along with suggested activities that span the full range of the Implementation Plan. They are now available in Step 10 of the CHNA eToolkit. Each CAH that has utilized CRH for conducting their CHNA has CHNA liaisons who have access to the eToolkit. To request additional users, or update users, please email Holly Long.
CHNA Implementation Plans for each CAH must be approved by the CAHs Board of Directors by five months and 15 days after the end of their fiscal year in which their most recent CHNA is completed. To request assistance with the CHNA Implementation Plan process, please email Kylie Nissen as early as possible. If a CAH has not utilized CRH for conducting a CHNA, they may still request assistance with the Implementation Plan process. An eToolkit account will then be created for the facility.
---
Workforce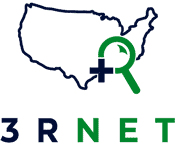 3RNET – Are You Taking Advantage of This Free Recruitment and Retention Tool?
3RNET is a national job board that has been a resource for connecting healthcare workforce to rural and underserved communities for over 25 years.
On September 12, Stacy Kusler, workforce specialist, and 3RNET staff member Mark Barclay hosted a "3RNET Refresher" to help remind and educate any new employees of organizations who use 3RNET on how to use the site. The session was recorded and is available for viewing. As part of the refresher, a tutorial of how to post jobs, how to view candidate referrals, and what candidates see on the public-facing site were covered. Employers who use 3RNET have access to the "R4R Resource Center" (Recruitment for Retention) tab, where guides, marketing resources, and Apgar Factors can be found. These are all tools and information that are usable and effective for new or existing members of the recruitment team.
Posting open jobs on 3RNET allows the workforce specialist to be aware of open positions, and promote North Dakota vacancies through general candidate communication, job fairs, and presentations to health degree programs throughout the state. To learn more about increasing job vacancy exposure, email Stacy Kusler.
---
There's still time to register for the 3RNET Recruitment for Retention Academy!
CRH is happy to offer the 2022 3RNET Recruitment for Retention Academy to all of our North Dakota healthcare facilities at NO CHARGE! This is a $500 savings PER REGISTRATION!
2022 Sessions begin October 4. All sessions are recorded and available to all registrants. Register today so you don't miss out on any session materials or communication!
Find more information at 3RNET Recruitment for Retention Academy. Click "register now to attend" and enter code: CRH22.
---
Upcoming Meetings
Looking for a particular meeting? Visit the North Dakota Healthcare Partners Events Calendar and search our upcoming events for more information and to register then add to your calendar.
North Dakota RHC Network Quarterly Meeting (virtual)
November 1 at 12:00 pm Central
CAH Quality Network Region Meetings (virtual)
January 10, 2023 – East
January 12, 2023 – West
---
Save the Date
2023 North Dakota Flex Annual CAHs and RHCs Meeting
April 25-26, 2023
Clarion Hotel, Minot, North Dakota
The Flex Annual Meeting is an opportunity for all CAHs and RHCs to come together in person to discuss pertinent issues regarding healthcare in North Dakota. You can expect to hear presentations and updates from healthcare experts on best practices for both CAHs and RHCs. All CAHs and RHCs are encouraged to send staff.
Dakota Conference on Rural and Public Health
June 14-16, 2023
Bismarck Event Center, Bismarck, North Dakota
The Dakota Conference has served as an interdisciplinary forum for more than 30 years. Attracting over 300 professionals annually, the conference provides an opportunity to share strategies for building and sustaining healthy communities in North Dakota.
---
Did You Know?
The Flex program offers a variety of tools and resources:
A free online repository of CAH-specific resources
A one-stop shop to locate resources, protocols, and best practices related to CAH quality
Maintained by the North Dakota CAH Quality Network
Email Jody Ward for login information.
---
Are You New to Your Role or Organization?
Please email Jody Ward, program director of the North Dakota Flex Program for a one-hour orientation on the Flex Program and the CAH Quality Network.