CRH Assists with Community Development and Engagement
By Jena Pierce on
The State Office of Rural Health (SORH) and the Medicare Rural Hospital Flexibility (Flex) Program are two significant programs at the Center for Rural Health (CRH), housed within the University of North Dakota School of Medicine & Health Sciences. Both programs have a significant impact on Critical Access Hospitals (CAHs), Rural Health Clinics (RHCs), public health organizations, and hundreds of communities throughout the state of North Dakota. While CRH was founded as the North Dakota Office of Rural Health in 1980, the federal SORH program came into being in 1991. The Flex Program came on line in 1999.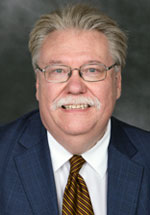 "The Center for Rural Health has developed a series of programs over its 40-plus year history," said Brad Gibbens, acting director of CRH, "to help build capacity at the rural level through programs such as the State Office of Rural Health, the Flex Program, the North Dakota CAH Quality Network and new RHC Network, workforce efforts, and emphasis on behavioral and mental health. The Center for Rural Health is the umbrella and all of these programs fall under it. SORH and the Flex Program work to complement each other and augment each other."
SORH
CRH is designated as the SORH, a federal-state partnership that helps rural communities build their healthcare services through collaborations and initiatives with a wide range of partners across the state. SORH supports and contributes to work related to hospitals and facilities, has a focus on health workforce, provides grant development assistance, administers a number of state and federal grant opportunities, serves as the administrator of the North Dakota Rural Health Association (NDRHA), and collaborates with health agencies across the state.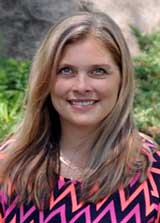 "While SORH and Flex are individual grants," said Kylie Nissen, SORH program director, "they collaborate, such as with the Community Health Needs Assessments. The RHC Network is funded by both programs, and often we share staffing for different projects. Flex has a deeper focus on hospitals and clinics, whereas SORH is much broader."
Health workforce is also an important focus under SORH. Such efforts assist rural areas in meeting health workforce needs through educating students about rural health careers, researching workforce issues, and providing assistance in matching healthcare professionals and rural communities.
Federal and State Programs
CRH has excelled over the years in creating natural integration and collaboration for different federal and state programs to benefit rural North Dakota, such as via the Health Workforce Initiative (HWI) and the Primary Care Office (PCO), both of which connect through SORH.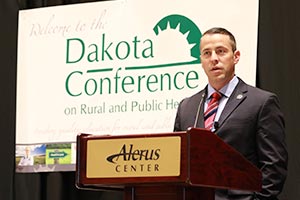 "We have many resources that directly help communities," continued Nissen. "We promote workforce through the Rural Collaborative Opportunities for Occupational Learning in Health (R-COOL-Health) Scrubs Program. We help organize and facilitate the Dakota Conference on Rural and Public Health; we conduct CHNAs (in partnership with the Flex Program), public health assessments, and special assessments as needed."
"We help create and execute implementation plans; we offer strategic planning; funding opportunities for CAHs, RHCs; and resources through the Blue Cross Blue Shield of North Dakota (BCBSND) Caring Foundation Rural Health Grant Program."
SORH Team
Flex Program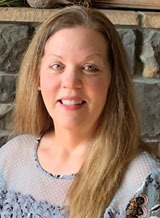 The Flex Program is a state-based partnership that works with and assists all rural hospitals to stabilize and sustain their local healthcare infrastructure. Flex is a companion to the CAH designation process. Hospitals receive CAH designation from the Center for Medicare and Medicaid Services.
"We develop a wide range of projects that focus on issues that are critical to RHCs and CAHs," said Jody Ward, director of the Flex Program. "Their needs drive our work."
We develop a wide range of projects that focus on issues that are critical to RHCs and CAHs.
The purpose of the Flex Program is to assist rural communities to promote patient safety and quality improvement, with a focus on financial and operational improvement. The Flex Program helps to sustain the rural healthcare infrastructure by strengthening CAHs, thereby maintaining access to care for rural residents. The Flex Program focuses on the following five core objective areas:
Quality improvement
Financial and operational improvement
Population health management and emergency medical services integration
Designation of CAHs (required if requested)
Integration of innovative healthcare models
By applying these components of Flex, the program fosters the growth and sustainment of rural collaborative healthcare systems across the continuum of care. While a distinct program, the federal Small Hospital Improvement Program (SHIP) is under the Flex Program umbrella. SHIP has become a significant vehicle in transferring federal dollars for COVID-19 related efforts to rural hospitals.
Flex Team
It is really important for healthcare organizations and facilities to be engaged with their communities.
"All of these programs are part of community development," said Gibbens. "All of them combined, comprise the CRH approach to community development. It is really important for healthcare organizations and facilities to be engaged with their communities. The CHNAs help rural hospitals become more engaged in understanding what their community wants, and help to get the community involved in the process. This is what community engagement looks like. These are our primary programs that move toward community engagement and development."
---